Credit Union of Colorado in partnership with REVERB
Rock with

Dave Matthews.

Image
Thanks for stopping by our REVERB eco-village at tonight's show! 
You can support climate change efforts just by...
Posting a pic of yourself at tonight's concert.
OR
Posting a pic of yourself here at our Eco-Village booth.
OR
Posting a stored phone pic of you at your favorite outdoor Colorado spot.
Simply add the hashtag #CUOFCOHERETOHELP and you can both raise money for conservation AND become eligible to WIN a MARTIN GUITAR!
For each post using #CUofCOHereToHelp, Credit Union of Colorado will make a $10 donation – up to $50,000 – to REVERB to support their climate efforts and the Medford Spring Grasslands Conservation project.
Here to Help
"Here to help" embodies who we are at Credit Union of Colorado. We take a hands-on approach – actively contributing and giving back to the communities we serve throughout the state. Being a part of the community also means protecting the places our members, teammates and families call home. Through our ongoing partnership with REVERB, we're proud to help protect Colorado's environment and our planet.
United Around Music
REVERB, Credit Union of Colorado's environmental partner, is a nonprofit dedicated to empowering millions of individuals to take action toward a better future for people and the planet. We're excited to be a part of REVERB's Music Climate Revolution campaign to unite the entire music community – artists, fans, industry pros, and more – in the fight against the climate crisis.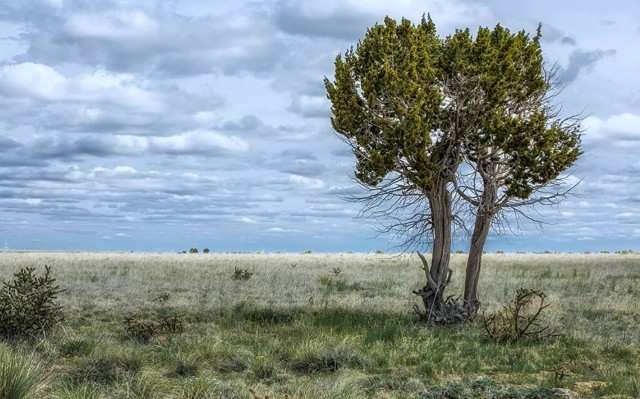 Medford Spring Grasslands
Credit Union of Colorado's efforts are targeted locally, in support of the Medford Spring Grasslands project, one of several global projects REVERB and their partners have been supporting to eliminate greenhouse gas emissions to fight the climate emergency. Medford Spring Grasslands is a unique short grass prairie in southeastern Colorado that supports a diverse ecosystem of plants and animals. The preservation of this unique habitat will prevent an estimated 190,000 tonnes of carbon dioxide from entering the atmosphere over the next 50 years. This is the equivalent of almost 208 million pounds of coal burned.