Article
What to Consider Financially As A First-Time Homebuyer
So, you're ready to buy your first home. Congratulations! For many people, taking this step is one of the biggest financial moves they will make in their entire lives. Because of that — and because it's a lot more complicated than, say, buying a plane ticket or even something else you'd need to finance (like a car) — you're going to want to tread carefully.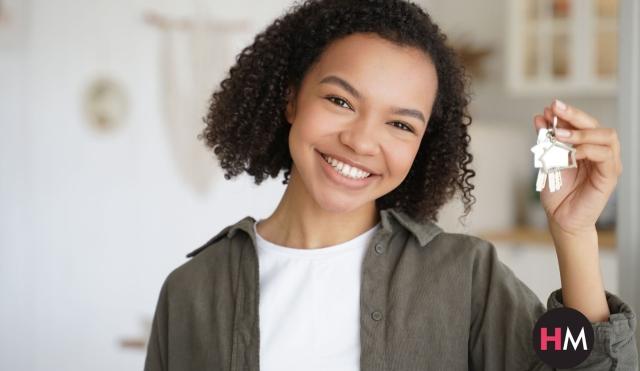 Some recent surveys have shown that many homebuyers express regret. Research from Zillow, for example, showed that 75% of homebuyers wish they had done at least one thing differently.  About one-third regret buying a home that needs more work or maintenance than they originally expected. And one-quarter wish they would have purchased in a different area.
But don't panic. Getting through the process unscathed is totally possible as long as you take your time and check off all the boxes. Here are the most important things for first-time buyers to keep in mind when embarking on their search. And even if you don't plan to make a purchase until later in the year, educating yourself now gives you more time to set yourself up for success.
How Much Home Can You Afford?
It's vital to know what you can afford to spend, and how much a certain price range will cost you every month in terms of a mortgage payment. Mortgage lenders like to see that you're spending no more than 36% of your gross income on your home loan and other debts combined.  (Sometimes they let you stretch this ratio, but you shouldn't really try to for your own financial well-being). You'll also need to factor in appraisal fees, inspection fees, and closing costs — which typically run 3% to 6% of your purchase price — and of course, your down payment.  Although it's possible to put down as little as 3% and qualify for a conventional mortgage, think about trying to put down 10% if possible. And, if you can cross the 20% down threshold, you can avoid having to pay pricey private mortgage insurance, known as PMI.
Don't Forget The Other Costs of Homeownership
Some financial experts suggest doing what's called "playing house," which means figuring out what you'll likely owe each month and then taking that amount out of your budget each month, like a mock mortgage payment. Then, see how that feels. Will you be able to manage your other expenses and daily spending? Are you going to be comfortable spending that amount for the next 20 or 30 years? Completing this exercise will hopefully give you a baseline for a mortgage amount you can comfortably afford. And remember, the costs don't end with your monthly mortgage. You'll also need to plan ahead for property taxes, insurance, utilities, garbage and trash fees, HOA fees, and maintenance charges. If you've got a friend in the area, ask what they spend outside their mortgage to get an idea of what these costs tend to be.
Focus On Your Credit Score
Mortgage rates have jumped in recent times thanks to the spate of short-term interest rate hikes from the Federal Reserve. But a good deal of what you pay is in your control — the average mortgage rate for a person with an excellent credit score (from 760 to 850) was a full half point lower than it was for someone with a fair score (from 680 to 699). If you don't have a credit score of over 660, FICO (the country's leading credit scorer) says you won't see average interest rates, but will instead pay rates that are much higher.
So what should you do? In the months before you plan to apply for a loan, see where your credit score is and work to improve it if you need to. That means paying your bills on time, every time, and paying down balances on your credit cards as much as possible. Also, in the interim, don't apply for credit you don't need, but also hold off closing cards you're not using.
And if you're looking for some help making sure your finances and credit are in tip top shape, check out the Finance Fixx small group coaching program, where a dedicated coach and a team of accountability partners will walk you through it, step-by-step.
Get Pre-approved – Not Just Pre-Qualified
First time homebuyers who get pre-approved for their mortgage can make a competitive offer quickly when they find their dream home. If you're pre-approved for full financing, you can make a confident offer and stand out from other buyers who won't be able to close as quickly. In your journey to pre-approval, you should also go mortgage shopping. As mentioned above, comparing offers and shopping around for the best deal – particularly with credit unions – can save you money in the long run as lenders' rates can vary substantially.
But note: You'll also want to make sure you'll have some cushion in your bank account after you make your down payment. In other words, don't clean out your emergency fund and your vacation fund in order to make your new home happen. Lenders want to see that you will be able to make your mortgage payment even if you lose your main source of income – your job.
Ready, Set, (Window) Shop
You may not be ready to buy your first home just yet, but it's a good idea to start looking around to see what your budget gets you in the areas you're most interested in. This can help you narrow in on neighborhoods you love. During this time you should also emotionally prepare yourself for the fact that there are "a lot of fish in the sea." Four out of 10 buyers don't get the first house they make an offer on, notes Amanda Pendleton, a Zillow home trends expert, who cautions buyers to brace themselves for a few disappointments along the way.
Decide on your future home's "must-haves" and "nice-to-haves." What can you live without? Pendleton says roughly half of all buyers have to make compromises to buy a house, so decide now what those are. Are you willing to have a longer commute, or will you take a smaller kitchen if there's a gorgeous master bath? Deciding where you're willing to compromise ahead of time can help with the stress of having to make a quick decision.
Don't Give Up The Home Inspection
Finally, if you're tempted to forgo a home inspection – say you happen to get into the thick of a bidding war – here's a word of caution: Don't. It's imperative to have a licensed and bonded professional give it a thorough once-over. Even the most beautiful house isn't worth taking risks on. And even new homes could have expensive-to-repair foundation issues – something that wouldn't be obvious to a first-time buyer in love with the property. Happy hunting!