Article
Our Response To The Recent Bank Failures
CUofCO CEO, Terry Leis, shares our perspective on the recent bank failures of Signature Bank and Silicon Valley Bank and assurances of security with Credit Union of Colorado on March 13, 2023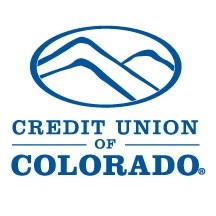 Dear Members,
During the past few days there has been uncertainty in the financial system resulting from questionable business decisions made by Silicon Valley Bank and Signature Bank. These failures resulted from insufficient risk management practices at these institutions and are not systemic issues that will impact Credit Union of Colorado. 
Credit Union of Colorado's balance sheet is strong, and our systems are secure. We have cash availability from both primary and multiple contingent sources that will allow us to serve all our members' cash-flow needs. None of our vendors have been significantly impacted by these events.  
At Credit Union of Colorado, our primary purpose is to serve our members' financial needs. Unlike a bank, we are not-for-profit; we are not reliant on investors looking for profits. As a result, we maintain well-positioned and strong financials that allow us to return value to our members through lower interest rates, limited fees, and competitive dividends. 
We are committed to keeping the Credit Union of Colorado financially resilient. Thank you for your continued trust and for allowing us to assist you in meeting your financial goals. As always, we are here to help.
Sincerely,

Terry Leis