Article
4 Scams That Heat Up Over the Summer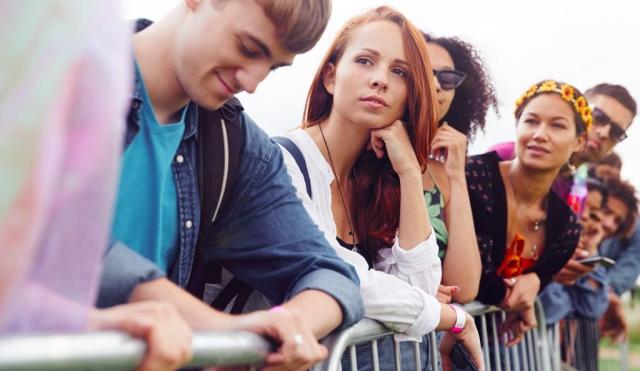 Temperatures are on the rise, and so are summertime scams. While you're enjoying a friendly cookout or relaxing by the pool, crooks are putting in extra hours devising schemes to separate you from your money. But you can avoid getting burned — no sunscreen required. Protect yourself by staying alert to these common warm weather scams.
1. Travel Scams
Snagging a deep discount on a vacation rental sounds like a dream come true. For some people, though, it can turn into a nightmare. Some fraudsters post fake photos on legitimate websites to lure victims and steal their money. Others post phony messages on social media claiming they must sell a non-refundable trip due to a family emergency. In both scenarios, the cost is too good to be true.
Protect Yourself from Travel Scams
Use your credit card to pay for summer travel expenses. Credit cards provide numerous consumer protections you just can't get with other payment methods.
2. Event Ticket Scams
Like many people this summer, you might have plans to catch your favorite band in concert or attend a limited-capacity outdoor festival. Fraudsters also have plans — but theirs include selling phony tickets to these events. Criminals will set up fake websites and post ads on social media to sell worthless tickets.
Protect Yourself from Event Ticket Scams
Avoid this scam by dealing directly with the concert venue or trusted ticket retailers and resellers.
3. Summer Job Scams
Some scammers are looking to make extra cash this summer by posing as employers. Playing this part, they're hoping to steal Social Security numbers and other personally identifiable information and sell it to other bad actors for a hefty fee. This information is valuable since it can be used to steal a person's identity and open new credit accounts.
Protect Yourself from Summer Job Scams
Anyone who requests this personal data as part of an online job application or background check should require that you enter it using a secure online portal. Private information should never be provided via an unsecured email or text message.
4. Moving Scams
Many families make their move to a new home during the summer school break. While moving scams can occur anytime, fake moving companies heat up their efforts after school lets out for the semester. These scams often involve low-ball estimates compared to other moving companies.
Protect Yourself from Moving Scams
Be wary of moving companies unwilling to provide references or who shy away from discussing details of the move before providing an estimate. Search for online reviews to learn about their customer service history. Don't forget to ask moving companies if they've ever operated under a different name. Shady businesses often change their name so they're no longer associated with previous bad reviews.
How to Protect Yourself from Scams Year-Round
Criminals use the same bag of payment tricks every season. Take these steps to protect your money 365 days a year:
Do some research before responding to a new company that contacts you online. Scammers use phishing techniques to get people to provide sensitive financial data they can use to empty bank accounts.
Insist on paying with a credit card. Never pay in cash or by another nontraceable means, such as pre-paid debit cards.
Read all contracts fully and be sure you understand them before signing. They may include things you never discussed, such as cancellation fees, restrictions, or other charges.
Avoid any high-pressure tactics to get you to lock in a supposed deal before it disappears. Bad actors will falsely claim that a deal is only available for a limited time.
Reconsider doing business with anyone who provides vague answers in response to your questions about.
Give scammers the cold shoulder and put their nasty attempts to steal your money on ice this summer. If you notice unusual activity on your Credit Union of Colorado accounts, contact us immediately at (800) 444-4816. You can also report suspected scams to the Federal Trade Commission. They work with law enforcement to help fight scams in your community.