Article
4 Ways to Save on Winter Energy Costs
Money-saving tips to help melt down your energy bill this winter.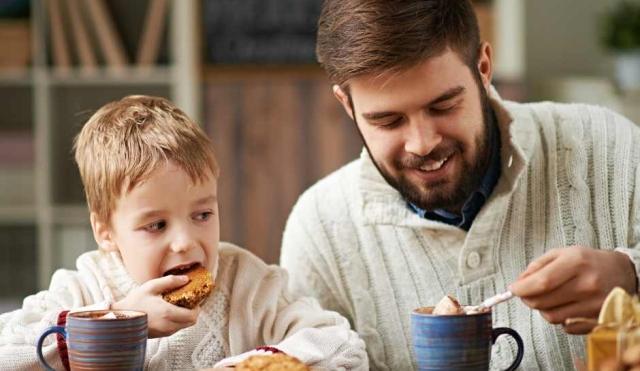 As outdoor temperatures drop, utility bills are expected to heat up the finances of households across the country. The U.S. Energy Information Administration forecasts a sharp uptick in the amount it will cost to heat your home this winter. But higher bills, whether due to increased fuel costs, colder temperatures, or both, don't have to freeze your budget.
 
Here are four practical ways to save money while keeping your home warm and cozy throughout the chilly winter months.
1. Lower your home thermostat during non-peak times.
Adjusting the thermostat when you're away from home or sleeping and covered by warm blankets at night could result in significant energy and financial savings. According to the U.S. Department of Energy, reducing the setting by 7°-10°F for 8 hours a day could shave 10% a year off your energy bill. Consider using a programmable thermostat that allows you to set it and forget it all season long.
2. Buy space heaters for some regions of your home.
Strategically using space heaters can help reduce utility bills during the winter. These portable heating devices come in various sizes and are best used to heat a single room, not an entire home. While using space heaters can be an effective way to save money, they must be used responsibly. Turn them off when leaving the area and before falling asleep to prevent fire risk.
3. Insulate your home's windows.
Insulated window treatments such as thermal curtains, shades, and drapes help prevent heat from escaping through windows when you keep them closed. Using these energy-efficient coverings results in a warmer home without the cost associated with turning up the thermostat.  
Window treatments typically change a home's décor. So, if you prefer to maintain your current style, seek alternative options like placing insulation film over the window cases or applying rope caulk, weatherstripping, or foam sealant to joints along the window frame.  
4. Use your home's built-in fireplace (if applicable).
Homes with wood-burning fireplaces have an advantage during cold weather. These types of fireplaces provide warmth without the need for electricity or natural gas, and a roaring fire offers a pleasing visual and a soothing, meditative audio experience.
However, be careful when using a fireplace. It can be a fire hazard if not properly maintained (including the chimney). Chimneys should be cleaned and inspected regularly, and make sure the chimney flue is open and the home has proper ventilation before lighting a match.
******
It's just as important to stay safe as it is to keep warm during the cold weather season, so make sure you:
Do not use appliances, like a stove or oven, to heat your home. Doing so could result in deadly carbon monoxide poisoning.


 

Clean the chimney before using it. Debris stuck in the flue can prevent smoke and other harmful gases from exiting the home.


 
Have a working, portable fire extinguisher placed in a central area of your home. It should be easy to find if you need to put out a small fire.
 

Check fire alarms and carbon monoxide detectors to ensure they are working correctly.
With a little effort and planning, you can ensure energy bills remain affordable all season long. Learn more about cost-effective ways to keep your home warm during frosty Colorado winters by visiting:
Colorado Weatherization Assistance Program
U.S. Department of Energy, Energy Efficient House Tour
U.S. Department of Energy, Home Energy Assessments