Article
5 Credit Union Myths Debunked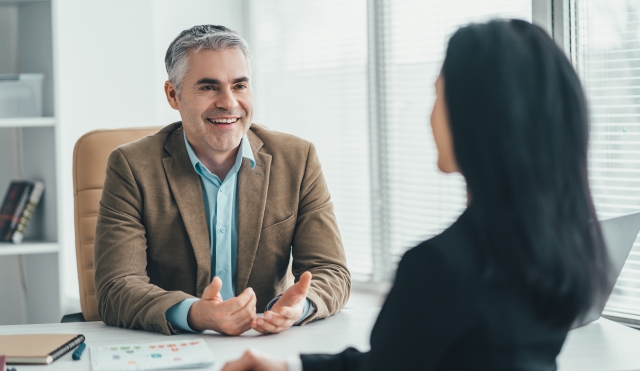 Whether you're stepping out on your own for the first time or recently moved to a new city, choosing a financial institution you can trust is a top priority. As you settle into your new environment, you'll soon discover that a financial partner should do more than offer a sign-up bonus for opening a checking account. 
Financial needs change over time, and your institution should be ready to support you along the way. Personalized service, higher savings rates, and flexible loan terms are just a few reasons a credit union should be on your list of banking options. Credit unions offer many of the same services and features available at a traditional bank and often do so at a lower cost. 
Read on to learn about five myths that may be keeping you from enjoying the benefits of credit union membership.
Myth #1 - Credit unions are old school.
Just like banks, credit unions offer high-tech solutions to fit your lifestyle. Members can take advantage of free online and mobile banking options to safely manage their money. At Credit Union of Colorado, Digital Banking makes it easy to: 
Deposit checks using a mobile phone
Pair your Smart Watch with a Mobile Banking app to easily track balances and transactions 
Access text banking
View account balances and pending transactions
Pay bills and transfer funds between accounts (including loan payments)
Schedule recurring transfers across accounts
And more!
Myth #2 - Credit unions make it hard to access cash when you travel.
An internet connection and an electronic device are all you need to complete most of your credit union transactions. But what if you're out of town and find yourself short on cash? Credit unions can ensure you have ready access to your money 24/7. 
Credit Union of Colorado members have access to two large surcharge-free ATM networks with over 62,000 ATM's throughout the United States and Canada for use with a Credit Union of Colorado ATM or Debit card. Members can quickly locate surcharge-free ATMs and deposit-taking ATMs with just a few clicks with our online ATM Locator.
Myth #3 - My money is safer in a bank.
While banks and credit unions have distinct differences, safety is not one of them. They must each comply with strict financial laws and regulations that protect consumers. Account deposits are insured for up to $250,000 at both federally insured banks and credit unions. 
Federal deposit insurance is provided by the National Credit Union Administration (NCUA) for insured credit unions and the Federal Deposit Insurance Corporation (FDIC) for insured banks.
Myth #4 - Financial services are limited to personal checking and savings accounts.
Basic financial accounts are only the beginning of your journey as a credit union member. As your finances change, so will your financial management needs. Credit unions can help you every step of the way by offering: 
Myth #5 - You have to belong to a select group to become a credit union member.
You don't need to meet strict membership requirements to join a credit union. Qualifying for membership at the Credit Union of Colorado is simple and takes only 10 minutes. For those who live in the United States, we're confident you'll be eligible to enjoy the benefits of membership.
Are you ready to experience the credit union membership difference? Become a member by opening an account online or by visiting a friendly branch location today. Our membership representatives are also available by phone to answer questions. They can be reached at 800-444-4816.
*Anyone who resides or operates a business located in the United States of America and its territories can become a member of the Credit Union of Colorado Foundation.