Article
6 Benefits of Delaying Retirement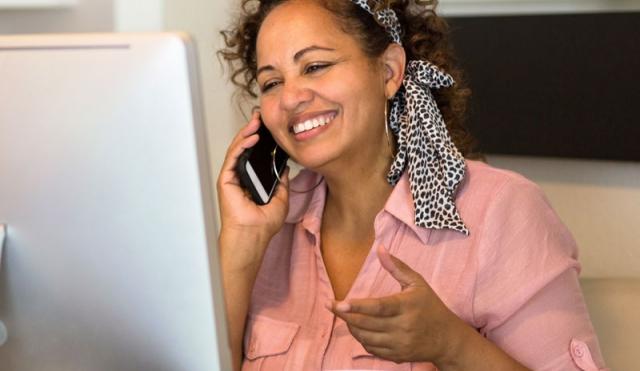 It seems like only yesterday you heard the words "You're hired!" for the first time. Now, 40+ years and several career moves later, you're considering your workforce exit strategy. While many people are eager to say goodbye to report deadlines, Monday meetings, and late-night work projects, you're hesitant to leave behind beloved coworkers and a steady paycheck. And that's okay — maybe even better than okay. You don't have to retire just because you've reached a certain age or stage of life.
If you're on the fence about your retirement plans, consider the benefits of extending your retirement timeline. 
Benefit #1:
You'll have more time to save. Each year you delay retirement provides another opportunity to add thousands of dollars to your retirement fund. When you stop working, your ability to continue saving might stop, too. Even if you don't make additional deposits to your fund, the extra time will allow your nest egg to continue to benefit from compound interest.
Benefit #2:
You'll have more time to pay off lingering debt. Retiring while you're still in debt can harm your finances. Debt payments eat away at your savings and limit your ability to experience the retirement lifestyle you've dreamed about over the years.
Benefit #3:
You're more likely to receive a larger Social Security benefit. If you wait until your 70th birthday to apply for Social Security benefits, you could see a significant bump in your Social Security check. Even postponing your benefits application by just a few years could increase your monthly benefit. Discover the difference waiting could make by viewing the U.S. Social Security Administration, Works with Maximum-Taxable Earnings Table.
Benefit #4:
You can continue healthcare coverage with your employer. If you leave your job, you also leave behind your employee benefits. Keep your health insurance benefits through your employer, and your out-of-pocket healthcare costs can remain lower than someone else with similar medical needs but no employer-sponsored insurance. 
As you age, your medical care costs will likely increase. The longer you stay with your employer, the more you'll be able to rely on your employer-sponsored health plan (instead of your retirement savings) to cover those costs. 
Benefit #5:
You might have more money to help college-age kids or aging parents. If you delay retirement, you might be in a better position to help your adult child with graduate school or assist with an aging parent's medical expenses. Otherwise, you may be limited in the amount of financial support you can provide to your loved ones. 
Benefit #6:
You don't have to leave a job you love. Contrary to popular belief, it's okay to love your job. A recent survey found that 89% of American workers were somewhat or very satisfied with their jobs. A supportive workplace that challenges your mind and values your talents is something many people dream of. If you thrive in your workplace, you don't need to retire based on someone else's expectations.
Retirement doesn't have to be an all or nothing proposition. Consider a partial retirement by going part-time at a job that provides benefits. Schedule your consultation with a trusted LPL Financial Advisor. They can help you determine if delaying retirement is a wise move for your specific financial situation.