Article
6 FAFSA Facts for College Bound Students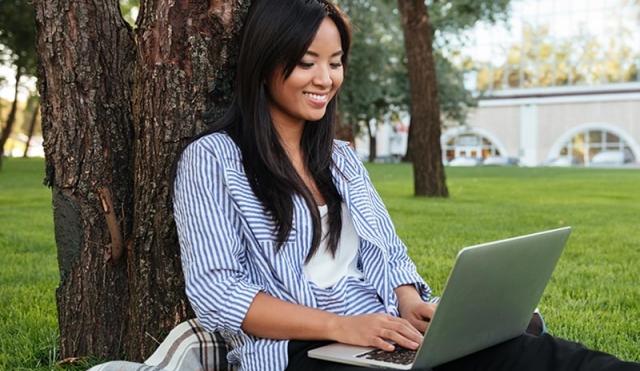 Congratulations! Your child received their first college acceptance letter. Hopefully, there will be several more to follow. But with each letter comes worry — How are you going to pay for their college education? Whether or not you set money aside for this expense over the years, you likely don't have enough to pay for four years of tuition, books, supplies, and living expenses. 
The Free Application for Federal Student Aid (FAFSA) might bring the financial relief you need to bridge the gap. And it's the only way to determine your eligibility for federal grants, loans, and work-study programs. 
Here are six facts you should know about the FAFSA if college is in your child's future. 
1. Household income will not disqualify you from federal student aid. 
Contrary to what many students and families believe, there is no maximum income threshold that prevents students from receiving federal student aid. However, higher-income households may only qualify for low-interest rate federal loans. These loans do not require a credit check and offer a variety of repayment options. 
2. The FAFSA might help you qualify for other aid programs.
Even if you have no desire to take out loans, submitting the FAFSA may be necessary if your student intends to apply for merit-based scholarships or grants. Some colleges and state agencies use the FAFSA to determine eligibility for that type of financial assistance. 
3. Completing and submitting the FAFSA is free.
There is zero cost to complete or submit the FAFSA. If you need help completing the application, speak with a qualified expert at the Federal Student Aid Information Center (FSAIC). You can reach them by phone, email, or live chat. Stay alert for scammers who will attempt to charge you for the information you can get for free by simply going directly to the source. 

4. The FAFSA has annual application deadlines.
Your student will need to complete the FAFSA at least annually to be considered for federal student aid. Applications for the federal student aid award year (July 1 through June 30) are usually accepted as early as October 1 of the prior year. Colleges may set different deadlines based on their internal policies. 
The sooner your college student completes the FAFSA, the better. Submitting the FAFSA after a school or state deadline could mean your student will miss out on certain financial assistance programs. Submit the FAFSA as soon as possible each year. 
5. Your child's dependency status determines whose information you must provide on the application.
When completing the FAFSA, your student will answer questions to determine their dependency status. Their answers dictate whose financial information must be included in the application.
It's important to note that the Internal Revenue Service (IRS) and the FAFSA do not use the same definition of the word dependent. 
This means that your child could be viewed as a dependent of one or both parents/guardians under IRS guidelines but independent for the FAFSA, or vice versa. If a child is considered a dependent under the FAFSA, the financial information of their parents/guardians must be included on the form.
6. You can save time by gathering documents early.
According to studentaid.gov, a new FAFSA takes about an hour to complete and submit. However, if certain documents aren't at your fingertips, it could take much longer. Gather these documents a day or two before you're ready to sit down and complete the application:
•    Alien Registration Number (non-U.S. citizens only)
•    Bank/Investment Brokerage Statements 
•    Driver's License Number (if applicable)
•    Other Asset Records
•    Social Security Numbers
•    W2s and Federal Income Tax Statements
•    Untaxed Income Records, e.g., interest income and child support received
If you complete the FAFSA online, use the IRS Data Retrieval Tool (IRS DRT) to transfer federal tax information into the application electronically. Doing so can help save time and prevent data entry errors.
College funding sources aren't limited to federal student aid and scholarships. Your child's high school counselor and the college's financial aid office should be able to answer specific questions about other financial resources available to pay for college.