Article
6 Painless Ways to Cut Expenses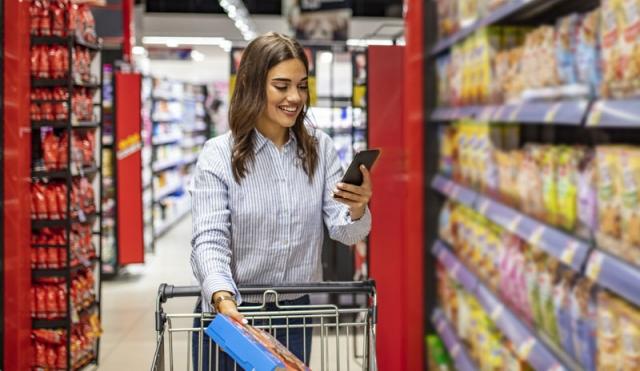 When your household expenses exceed your income, you know you need to adjust your spending. You've heard it all before: snip the streaming services, turn down the thermostat, cancel the gym membership — basically, cut out just about everything in your life that brings you joy or comfort. While these are excellent ways to save hundreds of dollars, who wants to deprive themselves of all those things? 
We're here to say that you may not have to. Here are some ways to keep more cash in your wallet without completely overhauling your lifestyle.
1. Ask for a Discount
You might be paying full price out of habit, not necessity. It's possible to secure discounts on many purchases simply by asking for one. Some in-store cashiers keep savings coupons at the register for those who ask. When shopping online, discover deals via the chat box on the checkout page of your favorite retailer's website.
Many businesses offer discounts to college students and seniors if they can show they're eligible (an ID is typically all the proof needed). If no standard discount is available, you can request one from the retailer. For example, "Can you give me 10% off this purchase if I buy five?" They may tell you no, but they may say yes! It never hurts to ask.
2. Check Out Free Entertainment Options
Saving money doesn't mean you have to limit your entertainment. You may just need to access it differently. Did you know you can access TV shows, music, e-books, and e-magazines for free from your local library? Check with your librarian to see if they offer cardholders access to online entertainment like Libby by Overdrive, Hoopla Digital, or Kanopy. 
3. Shop Through Online Portals
Shopping portals are the gateway to savings for many online shoppers. When you conduct your shopping through a portal or cash back website, such as Rakuten, you can save money on your entire purchase. Go to the portal or website, and choose where you want to shop by clicking on the merchant's link. Once you access the retailer's website through the portal, you're eligible for the advertised discount. Some credit card issuers even provide shopping portals for their cardholders.
4. Raise Your Insurance Deductibles
Increasing your insurance deductibles can lower your annual premiums. If you have the ability to pay more, you can reduce the yearly cost of your insurance coverage. Since a higher deductible increases your out-of-pocket costs when you file a claim, only pursue this option if you have the funds set aside to cover the deductible.
5. Bundle Your Auto and Home Insurance
Most major insurance companies offer multiple-policy discounts. If you have your auto and home (or renters) insurance policies with the same company, you might be able to save on your premiums. Contact your insurance agent to discuss how changes to your insurance policies can help you save money while still providing adequate coverage.
6. Raise Your Credit Score
A high credit score can help save you thousands of dollars every year. It influences how much you pay to borrow money, the price of your insurance premiums, the amount you pay for certain products and services, and even whether you can secure employment in specific fields.
Increase your credit score by making on-time payments and keeping credit utilization low. As your credit improves, consider refinancing your debt. Refinancing could lower your overall debt payments and free up extra cash in your budget.

When you adjust your spending by eliminating or reducing expenses, you'll have more funds to reach your financial goals. Direct your newfound savings into a Credit Union of Colorado savings account and watch your money grow faster without additional effort. Account holders can earn monthly and quarterly dividends on their account balances.