Article
6 Simple Ways to Save Big on New Baby Expenses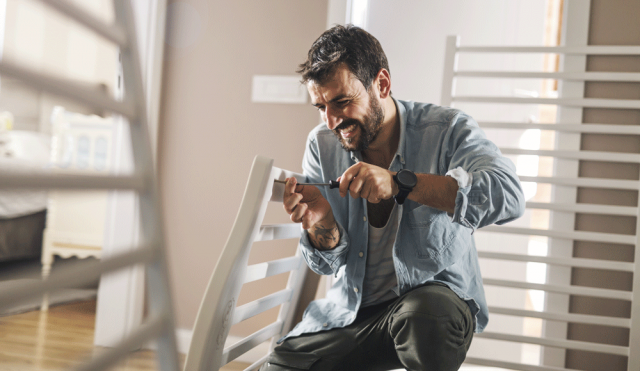 Having a baby is a life-changing event. When a tiny human relies on you for food, clothing, and shelter, financial priorities change. You may have already figured health care expenses and child care costs into your budget. Still, the sticker shock of new baby expenses may have you stumbling for a seat in your nursery glider. 
A NerdWallet analysis found that for a $40,000 income household, the first year of parenting costs can run as much as $21,248. But there are steps you can take to ensure your little one is well cared for without paying such a high price tag or draining your emergency savings fund. 
Here are six simple ways to save big bucks on new baby expenses:
1.    Check your health insurance coverage.
Some health insurance plans cover the cost of breast pumps, birthing classes, prenatal vitamins, and compression garments. They may also cover other baby supplies you receive from your hospital stay, such as wipes or diapers. Review your health insurance plan to discover what new baby expenses are covered. You just might be surprised!
2.    Create a new baby registry.
With a new baby registry, family and friends who want to shower you with gifts can make sure to get you exactly what you need for your newborn. Some registries also offer welcome kits filled with coupons and samples for parent and baby. You might even be able to snag a registry coupon the closer you get to your due date. Don't forget to add diapers, wipes, and formula as part of your registry.
3.    Ask for samples.
Your obstetrician and your baby's pediatrician can be a treasure trove of trial-size packages of baby food, diapers, and other needed items. Many stores offer free samples when you create a new baby registry with them as well, so you can double your benefits. Using samples before buying a full-sized package can also help you decide if a particular item is worth the price tag.
4.    Borrow what you need, instead of buying new items.
Depending on how far along you are in your pregnancy, you may be able to borrow maternity clothes from family or friends. Just like your little one, you'll outgrow tops and pants quickly. And once your new baby arrives, they'll outgrow clothes long before wearing them out. You may also be able to borrow larger items that are in still in good condition, such as a baby bathtub or high chair. Use the money you save to buy other necessary items that should be purchased new, including a crib and car seat.
5.    Sign up for coupon and reward programs.
There will be times when you'll need or want to buy something new. But you don't always have to pay full price. Brand loyalty can help you earn coupons and cash back on purchases. Diaper companies often encourage new parents to download their app and scan purchase codes to earn rewards.
6.    Buy gently used items.
Secondhand stores and yard sales are guaranteed sources of used clothing, baby gear, and nursery furniture. Stores are constantly rotating inventory, so even if they don't have what you're looking for this week, they might by the end of the month. 
Schedule a few Saturdays each month to shop at yard sales. This is where you're likely to find baby items at the lowest possible prices. Stick to newer neighborhoods close to elementary schools since those tend to be filled with growing families. Ensure any second-hand purchases meet current safety recommendations by visiting worldwide safety recall websites like Safekids.org.
As you prepare to welcome your new family member, remember that every dollar counts. Deposit the money you save on new baby expenses into a college savings account where it can grow tax-free. Consistent savings can build a solid financial future for you and your child.