Article
9 Tips for Happy Holiday Traveling
Melt the high cost of winter travel, not your vacation plans. These tips can help you save on holiday travel and leave financial worries out in the cold.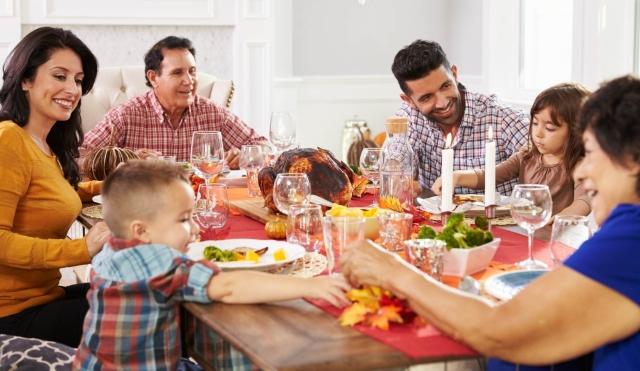 Record inflation can put the freeze on holiday travel plans. As temperatures drop, so do your hopes of vacationing in a winter paradise or driving cross-country to visit relatives. High airline ticket, gasoline, and lodging prices might have you nixing your plans for a merry holiday season.  
Don't despair! It's time to thaw your financial concerns and make traveling more affordable this winter. Here's how.
Search for offline travel deals.
Conventional wisdom tells us to search online for the best travel deals. But unadvertised discounts might be available when you call hotels and car rental agencies directly. You can even ask a friendly customer service elf – err, agent if there are other discounts they can apply to your reservation.
Book early.
Air travel, hotels, rental cars, and lodging costs tend to rise the longer you wait to purchase or make reservations. Travelers who wait until shortly before a trip to book travel are often met with a grinchy surprise. As demand increases, so do prices.
Redeem your credit card rewards first.
Spend less out-of-pocket by using your credit card points or miles to get you to the North Pole or your travel destination. Depending on your travel plans and reward options, exchanging points for restaurant gift cards might be preferable to using them to cover one night of a five-night hotel stay. Review your credit card redemption rules to determine how to make the most of your reward.
Sign up for hotel, car rental, and other travel rewards programs.
Even if you only travel once a year, enrolling in these programs could save you money. Some offer sign-up bonuses, while others allow you to earn points toward future stays or access discounts reserved for program members.  
Consider alternative travel itineraries.
While departing on a Sunday afternoon and returning Tuesday morning might be ideal, staying flexible with your travel dates and times could result in significant savings. For example, a December 22 airline flight will likely cost more than a December 25 departure. 
Purchase entertainment tickets in advance.
Winter concert tickets can sell out fast. Whether you hope to secure a third-row center seat for a Nutcracker performance or balcony seats at a holiday symphony, waiting to buy tickets at the door almost guarantees you'll pay higher prices. Search online now for advance ticket prices and mark your calendar to buy them when they go on sale.  
Check your membership

.
Do you belong to a professional association, credit union, or alumni organization? If so, it could hold the magic key to travel, dining, and entertainment discounts reserved for members and their families. Visit the membership section of their website or contact them by phone to learn ways to save on upcoming winter travel.
Pay for travel expenses using your credit card.
You might needlessly spend money on travel-related coverage if you're not careful. Check with your card issuer to confirm whether you can keep more cash in your stocking by declining travel insurance coverage and auto collision damage waiver coverage when making travel arrangements. These optional protection plans may already be available when you use your credit card to pay for travel or rent a car.  
Earn more credit card rewards today.
Credit Union of Colorado Platinum Preferred Rewards VISA® users planning to travel later in the holiday season can store up rewards now and redeem them next year. For a limited time, cardholders can earn 3x cash back on gas and groceries until December 31, 2022.
Melt the high cost of winter travel, not your vacation plans. These tips can help you save on holiday travel and leave financial worries out in the cold.