Article
Buying a Used Car? Why a VIN Check is a Must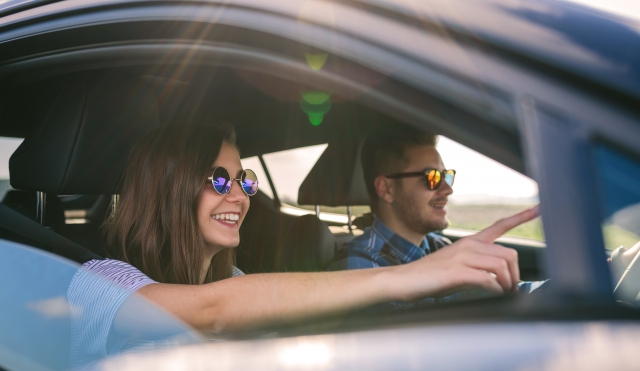 If your weekends are busy with virtual walkarounds or at-home test drives, but this is your first time hearing the term VIN (pronounced "vin"), you might want to put the brakes on used car shopping. Auto manufacturers assign a VIN (vehicle identification number) to every car. It's made up of 17 unique letters and numbers that could unlock a car's troubled past, preventing you from purchasing a lemon. 
A VIN check summarizes the vehicle's recorded history. No two motor vehicles share the same number. This helps ensure the information you receive applies to the specific car or truck you're looking to purchase. Insurance claims, collision repair shops, and law enforcement aid in providing a comprehensive vehicle history. 
Look for the VIN on the driver-side doorjamb, dashboard near the windshield, or engraved on the engine.
How a VIN Check Saves Money
A shiny, new paint job and freshly detailed interior can hide a history that could cost you money. A VIN check can give you valuable information so you can make an informed buying decision. If there's damage, some lenders may limit the loan amount they will extend to you on that particular vehicle. 
The vehicle history report can reveal:
Unseen Flood Damage
Even if you live in an area where it rarely floods, getting stuck with a used car with flood damage is possible. These cars can be made to look like new before being shipped to another state for resale. A VIN check can reveal whether the vehicle was totaled because of flood damage. 
Safety Issues
Vehicle recalls can be dangerous if ignored. For example, faulty airbags, steering wheels, and electric coolant pumps left unrepaired can lead to tragedy. Fortunately, a VIN check can help you quickly determine if a recall exists before buying the vehicle. Most recall issues can be resolved at no cost by an authorized dealer. 
Prior Accident and Collision Repairs 
The VIN check can reveal structural damage and major vehicle repairs. A seller may not disclose the complete history of the car. Or, if they're not the original owner may be unaware of its history. Let a VIN check help fill in the gaps.
Vehicle Usage
Does it matter if the vehicle was part of a rental fleet, served as a delivery vehicle, or used for ridesharing? It might, especially if the vehicle has relatively low miles. A VIN check can reveal odometer rollbacks. This occurs when the vehicle report reflects a drastically higher number than what appears on the odometer, e.g., 90,000 versus 50,000. Sellers may roll back the odometer reading to convince you to pay more for the vehicle. Odometer fraud can also cause you to miss critical maintenance checks. For example, unserviced brakes could later be blamed as a contributing factor in a crash for which you might be liable. 
What a VIN Check Can't Tell You
While a VIN check can reveal more about the vehicle than you'd find by looking under the hood, it's not foolproof. If data isn't reported, it won't appear when running the VIN check. For example, suppose a driver doesn't file an insurance claim and has a friend complete the repair work. The prior damage is unlikely to appear on a vehicle history report. 
Costs for a VIN Check
There are several places where you can secure a VIN report for free. 
The National Highway Traffic Safety Administration (NHTSA) allows you to enter the VIN to learn about safety issues and recalls. 
The National Insurance Crime Bureau (NICB) provides free checks to determine if the vehicle was reported as stolen and not recovered, or if it has been classified as a salvage vehicle by specific insurance companies. Other organizations may charge for VIN checks that provide more comprehensive information. 
Credit Union of Colorado pulls a CARFAX history report on all direct auto loans, excluding internal refinances. Credit Union of Colorado pays for this report, and does not pass it through to members. 
A used vehicle doesn't need to have a perfect past to be a good deal. However, since buying a car is an investment, it's wise to learn about potential problems before you complete the transaction.