Article
Cool Off Your Finances This Summer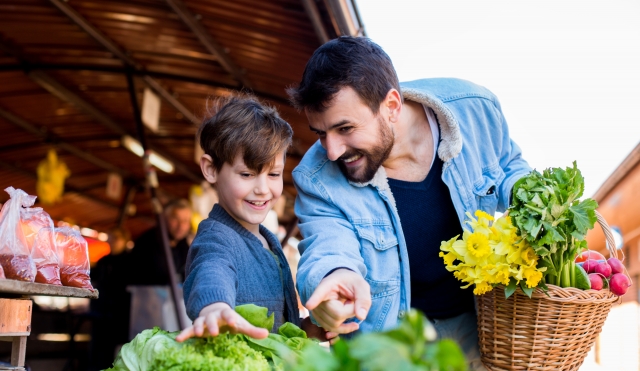 Last year's record high temperature in Colorado of 115 degrees Fahrenheit was recorded at John Martin Dam. Whether you live near the dam in southeast Colorado or another area of the state, trying to stay cool during the summer months can put pressure on your air conditioning unit and your wallet. Outdoor entertainment, family vacation plans, and even everyday living may cause you to spend more than you would in off-peak months. 
When temperatures rise this season, shield your finances with these refreshing cost-saving tips. 
Rethink Entertainment Options
When physical distancing restrictions are lifted, seasonal passes to local amusement parks can save you money, if used often enough. But with many passes averaging $100+ per person, a family of four can wind up spending their entire summer savings nest egg before they've even walked past the ticket booth. Luckily, there are other ways to create lasting memories without the expense. 
As social distancing restrictions ease in your area, look for free admission days to museums, movies-in-the-park, and outdoor concerts to keep costs down. 
Take a Virtual Trip 
Save money on summer camp this year. Bring summer learning and adventure to your kids by staying home this summer.  Free virtual tours are offered by many national parks, zoos, aquariums, and museums from around the world. Viewing options extend beyond still images. Some include 360-degree virtual tours. Many others offer live cams so you can enjoy the great outdoors and gain a peek at wild animals in their natural habitats. Gather the family and a comfy chair. All you need is an internet connection to get started. 
Eat More Fresh Food
Meatless Mondays and meal planning can help reduce your grocery bill. But, there's another way to save money while enjoying the tastes of summer. Say goodbye to the high cost of fresh organic fruits and vegetables at the grocery store and grow your own.  If you're unsure how to get started, use free online resources like those provided by Colorado State University Extension. 
Strawberries and blueberries are popular this time of year. But, if turning soil sounds less than appealing, you can still enjoy fresh summer favorites at a lower price by visiting a nearby pick-your-own farm. Don't forget to stop by your local farmer's market. Many vendors set aside their less-than-perfect produce and offer them at a lower price.
Tap Into Home Energy Savings
Create an Energy Star account to access a personalized plan to save on home energy expenses. Use the free guide that comes with your account to perform an energy audit and track your progress. Each suggestion includes an estimate of how much you can save by performing each action. 
Set aside any concerns you have about needing to install energy-efficient appliances. Simple behavioral changes can also result in significant savings. Start by turning off lights and fans when exiting a room, using power strips for multiple electronics and appliances, and closing doors to empty rooms.
Use the Room-by-Room feature to avoid becoming overwhelmed by the many ways you can save.
Shop Early for Clothing 
As seasons change, so do the clothing options available online and in-store. Before you shop for your new swimsuit, scan the clearance racks and you'll likely find deep discounts on winter clothing. While you won't use the waterproof boots for months, you'll save significant cash if you buy now. As fall approaches, look for deals on summer clothing and accessories for next year. 
You might be surprised at how much you've saved by the time leaves change color later this year. Deposit your savings into a dedicated account to grow your emergency fund savings account or to meet another financial goal. Even if this summer goes on record as another scorcher, remain confident you've done your best to keep your money on ice.
Article by: Tracy Scott