Article
Dealing with Hail and Flood Damage in Colorado: What You Need to Know
Colorado's beautiful landscapes and vibrant weather often come with a downside - severe storms that can cause hail and flooding, leading to significant damage to homes and cars. If you've been affected by recent storms and are dealing with hail or flood damage, don't worry - you're not alone. Here's some digestible information to help you navigate the process of recovery and insurance claims.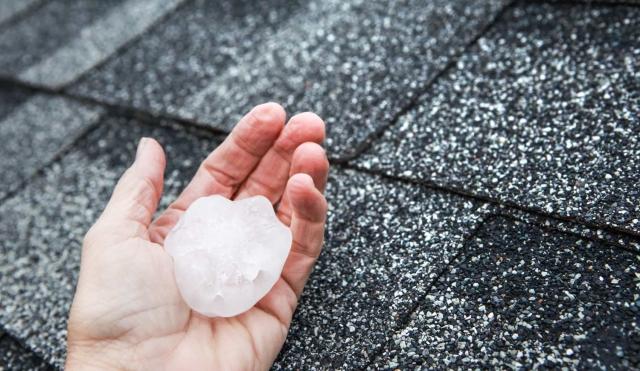 Hail Damage to Homes: Know Your Insurance Policy
Hail storms can wreak havoc on roofs, leaving homeowners facing repair or replacement costs. Start by checking your homeowner's insurance policy to understand what's covered and what your deductible is. In Colorado, especially on the Eastern Plains, many policies have separate roof deductibles due to the frequency of hail storms.
If you're unsure about your claim or encounter any issues with your insurance company, reach out to the Colorado Division of Insurance. They can assist you in getting your claim processed according to your policy. Additionally, make sure to choose licensed roofers, particularly if they are based in a different city or county, to ensure the work is done professionally and in compliance with local regulations.
Hail Damage to Cars: Contact Your Insurance Agent
If your car suffered hail damage, your insurance policy's comprehensive coverage typically covers it. Don't delay in contacting your insurance agent or company to report the damage and discuss the next steps for repairs. Filing a hail claim usually won't cause your insurance premium to rise, as these claims are already factored into your comprehensive policy based on factors like weather and crime rates where you primarily use your car.
Your insurance company will assess the extent of the damage and work with you and the chosen body shop to determine the most suitable repair method. Keep in mind that if many cars were damaged in the area, repairs might take longer than usual. Before leaving the body shop, get all guarantees and contact information in writing, so you can address any issues with the repair later, if necessary.
Dealing with Flood Damage to Your Home
Flooding can be devastating to your home and belongings. If your home has been affected, act quickly to mitigate further damage. Cut off the water source, move belongings to a safe area, and consider tarping the roof or boarding up broken windows, if safe to do so. Next, follow these steps to ensure a smooth recovery process:
Use local contractors who specialize in mold mediation and property restoration. Check their ratings and customer reviews on bbb.org to ensure you're working with reputable professionals.
 
Be cautious of contractors who contact you unexpectedly or go door-to-door. Ask to see their license if required by your municipality.
 
Request references from contractors and contact them to inquire about their experiences.
 
If your insurance company issues the claim check to both you and your mortgage lender, understand that this is common practice. The check is intended to ensure the property is fixed.
 
Be cautious of contractors who demand full payment upfront. It's reasonable to pay a deposit (typically one-third to one-half) for certain jobs.
 
Keep copies of all contracts and warranty papers, ensuring the contractor's n is contact information readily available.
 
Pay attention to any cancellation fees outlined in the contract.
Reviewing Your Homeowners Insurance
Before experiencing flood or hail damage, review your homeowner's insurance coverage by asking these questions:
Will coverage limits for my home and personal property increase with inflation over time? If not, what should I do to ensure adequate coverage?
 
What is not covered by this policy? Clarify coverage for water damage, mold, wind, flood, sinkholes, mine subsidence, earthquakes, power outages, equipment breakdown, and deterioration.
 
Will this policy pay to rebuild my home to its pre-damage condition?
 
How many deductibles does the policy have? Is it a flat dollar amount, a percentage of coverage or damage, or a combination?
 
If my home requires obsolete or vintage materials for repairs, how will the policy handle these situations?
 
How will my claim be settled? Will I receive full replacement cost upfront or after completing repairs?
 
If I receive actual cash value instead of replacement cost value for my damaged property, how is that value determined?
 
Are there any coverage limits specific to my roof?
 
Will my home be covered if I decide to rent it out?
 
How does being away from home for an extended period affect my insurance coverage?
 
By understanding these essential aspects of your insurance policy, you can ensure that you are adequately protected and prepared in case of hail or flood damage. Remember to act quickly and reach out to professionals and insurance agents for assistance during the recovery process. Colorado's storms may be fierce, but with the right information and resources, you can navigate through the aftermath with confidence. Stay safe and take the necessary steps to protect your home and belongings.