Article
How to Save Money on Your Next Vehicle Purchase
Keep more money in your bank account for other financial goals by spending less on your next auto purchase.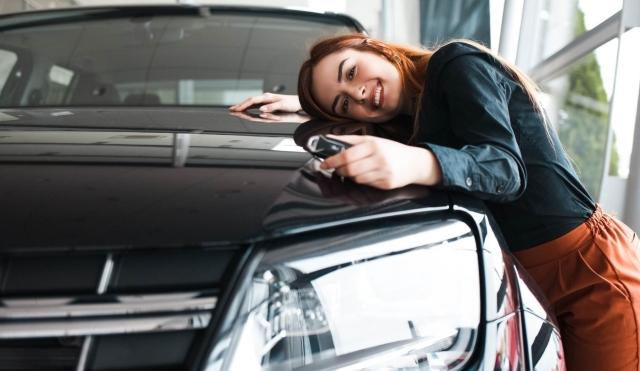 While you were dreaming of replacing your current vehicle with a roomier model with updated safety features and advanced tech, the economy was making other plans. Car prices have risen drastically over the past 18 months, leaving many consumers priced out of the market or choosing a less desirable alternative. 
But what if you could reduce the cost of your next ride by focusing on a few simple steps? It's possible to save money on your next vehicle purchase if you do a little research.
Search Online Deals
Browse, filter, and sort vehicles that meet your criteria and avoid wasting gas zagging all over town. You can save searches, compare similar cars for free, and find the best sticker prices. Once you narrow your selection, visit several car dealerships for a test drive. Finally, use your negotiation skills on the car that best fits your situation. 
Shop Insurance Rates
Waiting until you've signed on the dotted line to select insurance coverage or sticking with your current provider could cost you $100s a year. Plus, premiums for a new model year, make, or style could spike your rates. Reduce the shock to your wallet by shopping insurance rates before you buy. 
Sell or Trade-In Your Current Vehicle
Offloading your current ride could help you spend less on a newer one. Unless you're giving your current ride to another family member, consider selling or trading it in to lower the out-of-pocket cost for your new vehicle. Each option has its drawbacks. For example, selling it to a private buyer could bring more money but often takes longer. But securing a smaller dealer trade-in offer may result in less hassle.
Compare New vs. Used
Both new and used models experienced significant price hikes in the past 18 months. While newer is generally more costly, used isn't that far behind. According to Autoweek, the average used car price is now $33,000. But you may be able to purchase a new car for the same amount. It might be good news, depending on your car buying needs. Buying new often means fewer worries about major repairs. On the other hand, buying used allows you to escape some of the vehicle depreciation absorbed by the previous owner. 
Save for a Larger Down Payment
If you can wait a few more months to save for a down payment, you could reduce the overall cost of the vehicle. A larger down payment means you won't need to borrow as much to secure the keys to your new car. A smaller loan often results in a lower monthly payment and fewer finance charges. 
Explore Financing Options
Repayment terms and interest rates can make an affordable vehicle – unaffordable. A high-interest rate loan with a short repayment term might result in a payment too large for your budget. But a low-interest rate loan and extended repayment terms could cause you to make monthly car payments when you'd rather be saving for a down payment on a home. Consider your short- and long-term goals as you narrow down your financing options. 
Other Considerations
If you're still making payments on your current vehicle, you might hold on to it until new and used car prices come down. Meanwhile, you can save money for a larger down payment by freeing up cash with an auto loan refinance. When you use a new auto loan to pay off your existing one, you might be able to lock in a lower interest rate, longer repayment terms, or both. A change in rate or terms could result in a smaller monthly payment. 
Keep more money in your bank account for other financial goals by spending less on your next auto purchase. Let Credit Union of Colorado help you save money as you slide into the driver's seat of your preferred vehicle. When you buy through our Preferred Dealer Network and finance with us, you can save an additional .25% on your auto loan.
Learn more by calling us at 800-444-4816.