Article
Inflation Busting Entertainment Ideas
Use these Low-Cost Family-Friendly Ideas to Save Money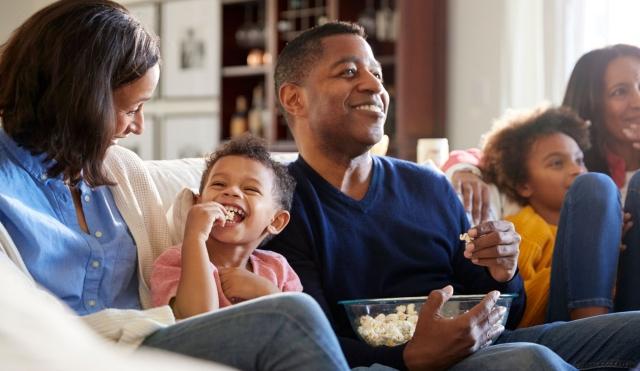 Many people are looking for lower-cost entertainment options, and we're here to help. But unfortunately, record inflation and predictions of a coming recession can put a damper on your entertainment plans. After paying those pesky living expenses, many U.S. households have little left to splurge on amusement park tickets, a new movie release, or other favorite pastimes.
But a forecast of heavy economic rains doesn't mean you can't have fun and stick to your budget. Use these inflation-busting entertainment tips to stay dry and experience joyful moments with loved ones.
Get a library card

. Public libraries offer much more than a way to read the latest New York Times bestseller or borrow a DVD. Many provide access to online magazines, eBooks, and movie and music databases at no cost. Check with your librarian for details on which web and mobile library media streaming platforms are available to cardholders. 
Host a neighborhood tournament.

All you need are a few families willing to join in on an afternoon of recreational play at a nearby park. Soccer, baseball, and basketball are popular options that allow kids of all ages to participate. Winners get bragging rights!
Attend high school sporting events.

While most school events charge admission fees, some scrimmage games are free to the public. Visit the websites of high schools in your area for game times and prices.
Schedule intentional screen time. Using your computer or mobile phone to play video games or binge a popular television series can provide hours of free entertainment any night of the week.
Read the newspaper. While printed papers are less common than they were 20 years ago, getting your hands on one could help you discover a truckload of free live music concerts, fitness classes, car shows, and movies in the park. Contact the Chamber of Commerce in your city to discover where you can pick up a copy.
Plan a free visit.

Museums, art galleries, botanical gardens, and even zoos offer free general admission at least once a month. Search online for options in your area, and fill your calendar with no-cost ways to explore what your hometown and the surrounding area has to offer.
Learn a new skill.

Juggling, singing, or playing a musical instrument are all skills that could entertain you and other people. Free instruction is available online. In addition, low-cost equipment can be purchased at secondhand stores.
Spend the day outdoors.

Schedule a day for adventure that includes hiking trails, biking, flying a kite, and more. These activities can be experienced alone or with others to create a fun-filled afternoon. Enter "free outdoor activities" + "city name, state" to discover popular options in your area.
​​​​​​​
Catch a matinee movie.

Watch new theatrical releases on the big screen for less by seeing a matinee. Discounts typically apply to early bird show times, but some theatres designate matinee days. You could save up to 50% per ticket by choosing non-peak showtimes.
​​​​​​​
Don't wait for clear financial skies to enjoy life. Use these low-cost entertainment ideas to save money today. Following these tips might ensure you come out ahead despite stormy economic conditions.