Article
A Recent Graduate's Guide to Managing Finances During Uncertain Times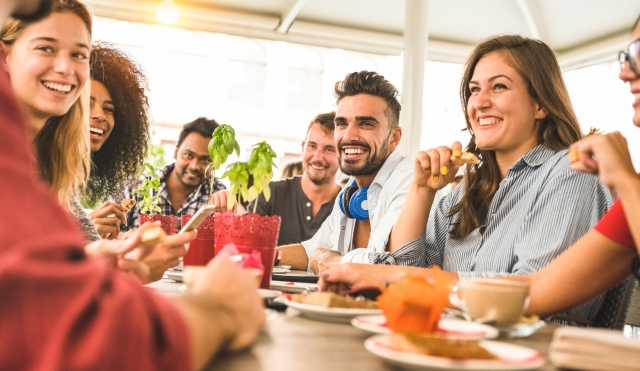 Securing your dream job right out of high school or college can seem next to impossible. Whether you're eying a coveted internship or seeking a full-time position with a top-ranked employer, competing with fellow graduates for limited positions is made more challenging during tough economic times. You might eventually need to take one or more lower-paying jobs so you can pay your bills.
While you're waiting for the financial tide to turn, use these smart money strategy checklists to help manage your finances.
Basic Budget Checklist
Creating a budget lays the groundwork for successful money management regardless of the state of the economy. Use this checklist to help create or improve your current budgeting process and achieve your financial goals now and in the future.
Select a system to track income and expenses. This can be a mobile app, an online spreadsheet, or a pencil and paper. At a minimum, the system must include a place to input income along with fixed and variable expenses.
Calculate your take-home pay from all available sources. This includes income from a traditional employer and side gigs.
Gather last month's billing statements for easy reference. Input the required payment and due dates for all of your fixed expenses, e.g., rent, cell phone, student loan, etc., into your chosen budget tracking system.
Refer to the last three months of bank statements and receipts to average and record how much is spent in each variable expense category, e.g., groceries, car gas, entertainment etc.
Your budgeting tool may be able to tell you with one click whether you're overspending or have surplus income.
If you're committed to a manual process, simply calculate where you stand by adding your variable and fixed expenses together and subtracting the total from your income.
Are you spending less than you earn? Congratulations! You have surplus income. Deposit the excess money in a dedicated savings account you only touch in an emergency. Money in this account can help you pay your bills if you experience a job loss or have a necessary expense that would otherwise wreck your budget.
Is the amount you're spending equal to or more than your income? Apply the suggestions in the Expense Reduction Checklist below to create surplus income.
If you lose your income...
Contact your state and local government offices for assistance. This may include filing for unemployment and securing alternative health benefits.
Expense Reduction Checklist
If your budget leaves you with little to no surplus income each month, it's time to trim expenses.
Review your fixed costs. Rent will probably be your largest fixed expense and bring the biggest relief to your budget. Are you able to make alternate living arrangements, such as moving back home with family? Can you move to a smaller apartment or share expenses with a roommate?
Review your variable expenses. Eliminate entertainment expenses and check out free entertainment venues in your area. Obtain a community library card and borrow eBooks, eAudiobooks, and music at no cost. Libraries across the country offer these and other resources, including movies and television shows via Libby by Overdrive, Hoopla Digital, and Cloud Library by Bibliotheca.
Explore your options. Contact creditors to determine if you can secure a reduced interest rate on loans, transfer balances to a lower-interest rate account, or qualify for student loan forbearance or deferment. They may also be willing to temporarily waive fees or allow you to skip payments, without penalty, if you explain your situation.
Plan your meals. Use websites and mobile apps like Supercook, which allow you to plan meals based on what's already in your pantry.
Shop around for lower cost services. You might find less expensive cell service or car insurance with just a phone call.
Schedule automatic payments for fixed expenses using your financial institution's online banking or mobile app. This will help ensure bills are paid on time and can help you avoid late fees.
Contact creditors to adjust due dates if it becomes difficult to pay bills on time.
Scholarships and Grants Checklist
If you decide to further your education, instead of entering the workforce, use this checklist to locate free money, and reduce potential student loan debt.
Contact the financial aid office at your institution to discover how you can apply for institutional scholarships and grants.
Browse free scholarship websites, such as Scholarships.com or FastWeb.com. Search for scholarships based on your chosen major, ethnicity, GPA, and interests.
Visit StudentAid.gov and complete a Free Application for Federal Student Aid (FAFSA). Colleges and universities use the application to determine if you qualify for federal student loans and grants. The results may even help you qualify for institutional grants or work-study programs.