Article
Save on Housing and Food Costs During Uncertain Financial Times
Rethinking Your Household Budget During Times Like This Can Save You Cash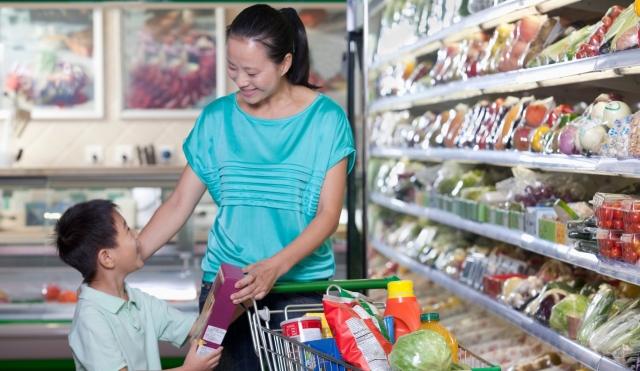 Canceling streaming subscriptions and embracing low-cost entertainment alternatives can give you a quick win with your finances. Trimming these or other discretionary expenses might result in a monthly savings of $50 or more. But during uncertain economic times, many people are looking to knock savings out of the park. This often requires reassessing non-discretionary spending and focusing on your two largest expenses: housing and food.
How to Lower Housing Costs
Unlike spending that you can eliminate, housing costs are an ongoing expense throughout most of your adult life. But that doesn't mean you can't reduce that spending and redirect the money toward savings goals, such as building an emergency savings fund.
You can lower housing costs by:
Relocating to a different city. The cost of living across the country varies significantly. For example, NerdWallet's Cost of Living Calculator figures that the median rent for a 2-bedroom apartment in Grand Junction, Colorado is $885 versus $1,538 in Denver. Use this or a similar calculator to estimate how much you could save by living in a comparable home located in a different city.
Moving to a smaller residence. A 3-bedroom rental unit with a large backyard may be too much home for a single adult with no children or pets. Consider giving up the extra square footage to keep more cash in your bank account.
Getting a roommate to share rent or mortgage payments. Splitting the costs of your space with one or more people is one of the quickest ways to drastically reduce spending without moving to a smaller home.
Renting space in your home. If living with another person for an extended period isn't for you, consider alternative ways to earn money by sharing your space. Homeowners can register in specialized online marketplaces that provide opportunities to make money by renting:
Extra storage space

Parking for special events

Overnight accommodations
Read the terms and conditions of the marketplace before listing your space. You may also need approval from your homeowners' association before renting your space to others.
How to Reduce Food Costs
According to the USDA, consumers should expect to pay even more for food in 2023 after experiencing sharp increases from 2021 to 2022. Despite this prediction, households can take steps to minimize the effect on their wallets. Saving on groceries doesn't mean you must upend your lifestyle, but it requires effort if you still want to enjoy your favorite dishes.
Lower your food spending by:
Planning your meals. Your pantry holds the key to savings. Using its contents to create a shopping list can help you avoid food waste and lower your grocery bill. If meal planning sounds too rigid, remember that it's only a guide. Once you've planned for the week, it's okay to move meals to different days or times.
Getting familiar with your grocers' sales cycles. Figure out when your favorite stores set the lowest prices on canned goods, paper products, and more by noting the sales timeframes of certain groups of products. For example, breakfast foods might be deeply discounted every eight weeks. Pinpointing the sales cycle allows you to buy a few extra packages while saving money long term.
Using a money-saving app. Major grocers encourage shoppers to download the store's mobile app to organize shopping lists and clip online coupons. Couple these apps with a grocery rebate app, like Ibotta and Checkout 51, to earn cash back by uploading copies of your receipts.
Hit a financial home run by lowering non-discretionary spending. Use this list to get started or schedule a no-cost, no-cost, no-obligation consultation with an LPL Financial Advisor today! They can help you develop a personalized plan to achieve your financial goals.