Article
Should First Time Car Buyers Purchase New or Used?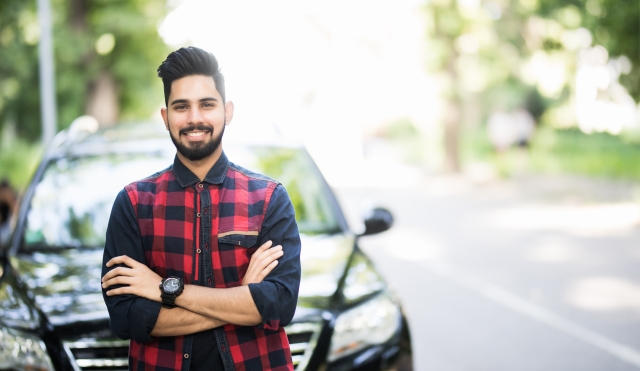 You might be counting down the days until you no longer need to carpool, use public transit, or depend on someone else's schedule to get around town. But, if you're like many first-time car buyers, you're finding it hard to choose a vehicle that's a good fit for both your personality and your bank account. 
Compare the pros of buying new versus used to help quickly narrow your selection and find the best car for your financial situation. 
Advantages of Buying a New Car
Favorable Financing Options
New auto loans are typically available at a lower interest rate and with longer repayment terms when compared to used auto loans. Some financial institutions, like Credit Union of Colorado, offer low-interest rate auto loans for current and prior year models. Eligible borrowers can take up to 84 months to repay the loan. 
Remember that the longer the repayment term, the more interest you may pay over the life of the loan.
Warranty Coverage
A new car often comes with a manufacturer warranty that covers most repairs or mechanical issues. While you shouldn't expect to have major mechanical problems with a new vehicle, a warranty can provide peace of mind if something goes wrong. Coverage usually extends up to three years or 36,000 miles (whichever comes first). 
Additional warranties may be available for purchase. Read the warranty details since covered repairs vary. 
 
Incentives, Rebates, and Federal Tax Credits
Besides cash-back incentives offered by dealerships and automaker rebates, certain new vehicles are eligible for federal tax credits. 
Cash-back deals provided by the dealership can lower the sticker price of the car. Automakers may offer special incentives and rebates to qualified car buyers. The Office of Energy Efficiency & Renewable Energy can help lower the cost of new all-electric or plug-in hybrid vehicles with incentives up to $7,500. Visit fueleconomy.gov for details.
Advantages of Buying a Used Car
Lower Insurance Premiums
An older vehicle can help you save money by keeping insurance rates low when compared to a newer model. The age, make, and model of a car will have a direct influence on insurance premiums. Shop around since rates vary by the insurance carrier. 
Pay Less Money for More Car
By setting your car-buying budget before you shop, you'll know what you can spend on your vehicle purchase. Used vehicle prices vary significantly, with mileage playing a significant role in pricing. If a brand new base model SUV is out of your price range, you might find a fully-loaded older model in excellent condition that fits within your budget.
In addition to paying a lower sticker price for the vehicle, you may be able to lower the monthly payment with an extended repayment term. 
Bypass the Initial Depreciation Dip
If you dream of sitting behind the wheel of a particular vehicle, selecting a two-year-old model instead of the current year can result in significant savings. New cars can lose over 10% of their value after the first month of ownership and as much as 60% after five years, according to CarFax®. A slightly older model can still offer the technology and safety features available in newer cars without the added expense.
Save time and money by starting your new or used car search with Credit Union of Colorado. We offer personalized service that includes access to our hand-picked Preferred Dealer Network. Only auto dealers committed to providing our members with fair, respectful treatment and honest pricing appear on the Preferred Dealer list. 
Members who purchase from a Preferred Dealer and finance their vehicles with Credit Union of Colorado receive an additional discount of 0.25% off our regular auto loan rates. Complete your online pre-approval application today! If you need assistance, please visit the nearest branch location or dial 800-444-4816 to speak with a friendly representative