Article
Should I Refinance My Auto Loan?
Weigh the pros and cons of an auto loan refinance before you apply.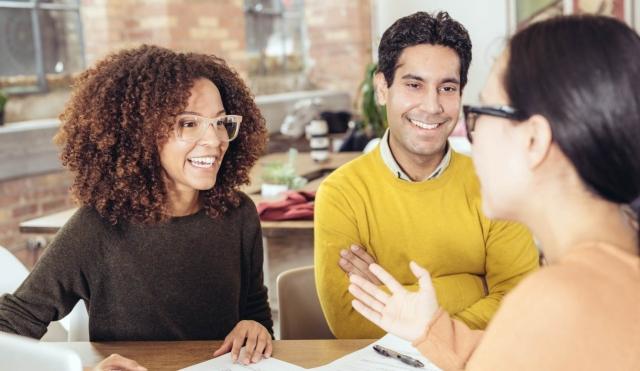 U.S. households are feeling the squeeze of inflation on their wallets, and many are considering auto loan refinancing to help ease the financial pressure. But with rising interest rates, paying off an existing auto loan with a new one may not be a smart move. While the new loan could provide immediate relief, it could also cost more over the long term.
Weigh the pros and cons of an auto loan refinance before you apply.
Pros of an Auto Loan Refinance
Using a new loan to pay off an existing auto loan could benefit your finances in several ways. Some advantages include:
Your monthly payments could be lower.
An extended repayment term could lower your payment. Depending on when you purchased your vehicle, it might make sense to refinance the outstanding balance over a longer period. For example, you might extend the repayment term from 36 months to 48 months resulting in a smaller monthly payment.
You can save on borrowing costs.
If you qualify for a new loan t a lower interest rate, you could reduce the total interest paid and save on borrowing costs. To save the most overall, borrowers should aim to secure a new loan with a lower interest rate and a shorter repayment term than the original loan.
Cons of an Auto Loan Refinance
The potential cost savings of an auto loan refinance are significant, but you must also factor in the potential drawbacks. For example:
Your existing auto loan might have prepayment penalties.
Some loan agreements contain prepayment penalties. These fees apply if you pay off the loan before the end of the repayment period. Check your paperwork or contact your lender to confirm if this applies to your situation. Remember that the savings from a refinance might outweigh the cost of paying the penalty.
You might pay more in finance charges.
If you're looking to extend your repayment terms as part of an auto loan refinance, you could pay more in interest charges, even if you secure a lower interest rate. Use our Auto Refinance Calculator to figure out how much you could reduce your monthly payment and save over the life of the new loan.
Best Times to Refinance an Auto Loan
While you may refinance your auto loan at any time, it might be best to apply when:
Your credit score has improved.
If your credit score recently changed from "average" to "good" or "good to "excellent," you might be a prime candidate for a refinance. Lower credit scores are typically approved with higher interest rates while the best rates are reserved for borrowers with good or excellent credit scores. Use an uptick in your score to help you qualify for a lower interest rate loan.
Your income has increased, and your debt load has decreased.
If you make more money and have fewer debts than when you took out your existing loan, you might appear more financially stable. Some lenders measure your debt-to-income (DTI) ratio when determining how much additional debt you can take on. This could help you qualify for a lower interest rate loan since income and outstanding debts can influence the terms and conditions of your loan approval.
Other Considerations
Refinancing isn't for everyone. If you're in the home stretch of loan repayment, taking out a new loan may cost you more in processing fees than the potential savings. Plus, you must figure out whether paying more interest is worth a lower monthly payment.
Prior auto loan qualification doesn't mean you'll automatically qualify for an auto refinance. If the vehicle is older than 10 years or has excessive mileage, it might not be eligible for a loan refinance. Lender requirements vary.
Should I Refinance?
An auto loan refinance might be a good fit if you qualify for a lower interest rate or repayment terms that meet your financial goals. Since Credit Union of Colorado offers interest rates lower than most car dealerships and a variety of repayment terms, substantial savings could be a phone call away. Contact us at (800) 444-4816 or apply online today!