Article
Should You Buy an Existing Home or New Construction?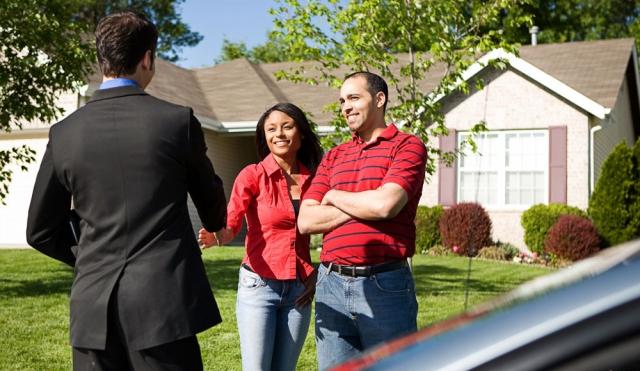 If there's one decision you should make early in the homebuying process, it's whether you want to buy a newly constructed home or an existing one. They both have pros and cons, but a disadvantage for one buyer might very well be an unexpected bonus for another. Consider these five factors before deciding whether an existing home or new construction is the better choice for you.
Design
Older homes tell a story. Depending on a home's age, it might have original hardwood floors, transom windows, and true craftmanship — which can imbue the structure with a sense of history that's hard to match. New construction may lack that character to detail, but is typically outfitted to meet the needs of the modern family. Multi-generational living spaces, energy-efficient appliances, and large outdoor living areas are common selling points. While you can upgrade an older home, there's a point at which design changes become cost prohibitive and new construction is the better option. 
Maintenance and Repairs
Even new homes need regular maintenance and occasional repairs. Power washing windows and siding or repairing a broken window lock or spring are simple, low-cost tasks you can expect as the owner of a newly constructed home. A benefit of new construction is that most appliances and systems should be worry-free for at least the first few years. Even then, many items are still under the builder's warranty. But worry-free doesn't mean you will have no out-of-pocket costs. 
According to HomeAdvisor, homeowners spent $3,192 on home maintenance in 2020. 
Buyers of older homes should expect and budget for more substantial repairs and replacements. While the home may pass inspection, that doesn't guarantee that some of the original construction won't come back to haunt you. 
If you have money set aside for emergency repairs and similar expenses, you might not want to cross older homes off your list of options. It's also possible to buy a home warranty on an older home, but you'll need to weigh the contract cost against coverage limitations. 
Cost
While newer homes may have lower maintenance and repair expenses, older homes can typically be purchased for less than new construction homes. Materials, permits, property location, labor, and design complexity are just a few reasons for a higher sticker price on new construction. According to Realtor.com, building a new home costs an average of $66,415 more than buying an existing home. 
Location
Buying an older home often means you'll be putting down roots in a well-established area. This typically means that you'll have valuable data at your fingertips that can help you decide if the area is truly as stable as it appears. For example, crime rates and school performance data are important considerations for many young families. Some new construction homes are built in areas where this data is nonexistent or relies on the nearest neighboring town or city.
Time
When you need to move in a short time frame, an existing home will be your better option. New construction homes typically take three to six months to build. It may take even longer depending on the house's size, nasty weather, or an unexpected delay of construction materials. On the flip side, older homes are often move-in ready.

The type of home you buy is a personal decision. There's no simple answer since your local real estate market, housing budget, personal tastes, and family size all influence the type of home you decide to purchase. But after considering the five factors presented here, you'll likely lean more in one direction than the other. 
Whether you're shopping for an older home or new construction, a home loan pre-approval can help you save time. With approval in hand, you'll know how much you can afford before you visit another model home or open house. Complete an online application or speak with a Credit Union of Colorado mortgage loan specialist at 800-444-4816 today!