Article
Should You Use a Home Equity Loan or a HELOC?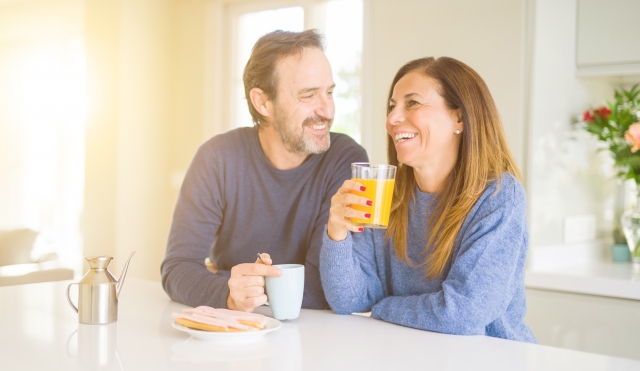 If a home repair or improvement project is on your summer "To Do" list, using the equity in your home to pay for it might make good financial sense. However, choosing between a home equity loan and a home equity line of credit (HELOC) to fund your project isn't always an easy decision. While both loan types use your home as collateral, each has its unique benefits and potential drawbacks. 
Get clear on the benefits of each loan option before deciding which one works best for your particular situation.
Benefits of a Home Equity Loan
Home Equity Loan borrowers often have a specific purchase in mind before applying for the loan and welcome receiving funds in one lump sum. Other advantages include:
A set repayment term.
A low, fixed interest rate.
A monthly repayment amount that remains the same over the life of the loan. 
A Home Equity Loan might be a better choice to fund your home improvement project if:
You've received quotes and have a project budget range in mind.
You're ready to use the funds right away.
You need predictable monthly payments.
You're prepared to pay loan closing fees and other costs associated with the loan.
Benefits of a Home Equity Line of Credit
HELOC borrowers can establish the line of credit now and use it for years based on changing financial needs. Funds are available by check, online account transfers, or by visiting a branch location to withdraw funds in person. Credit Union of Colorado offers a Visa credit card with a qualified HELOC.
Other advantages include:
A single-digit variable interest rate.
Accrued interest on the borrowed amount only, not the entire credit line.
With a Credit Union of Colorado HELOC, payments can be as little as $100 per month based on loan balance and amortization schedule. A complete loan estimate including closing costs and payment schedule should be requested.  
A HELOC might be a better choice to fund your home improvement project if:
The project or renovation is expected to last months or be completed in phases.
You want to avoid using double-digit interest rate credit cards.
You don't plan on selling your home soon but want to access equity on an ongoing basis.
You're looking for a higher credit limit than those available with credit cards but still want to maintain the flexibility of accessing cash when you need it.
Whether your home improvement plans include installing a new pool or repairing a leaky roof, Credit Union of Colorado's Home Equity Line of Credit can provide the funds you need to get the job done now.  Apply online or call us at 800-444-4816 to learn more about how your home's equity could help you achieve your financial goals.