Article
What is a Line of Credit?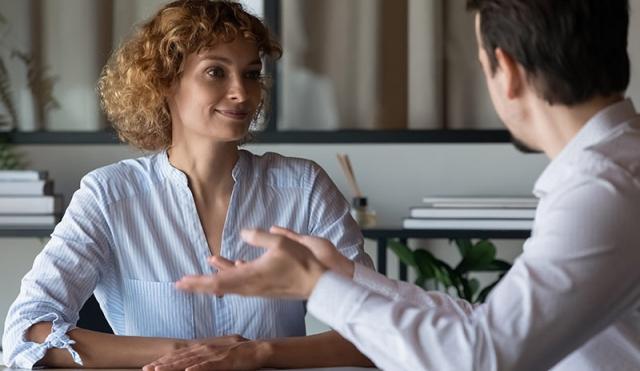 Whether you're new to personal finance or just want to brush up on your knowledge, understanding lines of credit could help you make smarter financial decisions. Credit lines are one more tool in your financial arsenal that can help you reach financial goals sooner. But if misunderstood, they could cause lasting harm to your finances. When you can identify different credit lines, choosing the best one for your situation could help you avoid common money mistakes.
What is a line of credit?
A line of credit is the maximum dollar amount set by a financial institution from which a qualified borrower can repeatedly withdraw and repay funds without the need to submit a new credit application. Funds are typically made available to the borrower by debit or credit card, paper check, or online account transfer.
Withdrawals are approved if there is money available on the credit line. Payment is only required on the borrowed amount. Finance charges and other fees may be added to the minimum payment amount based on the credit line agreement.
Types of Lines of Credit
Personal Line of Credit – A line of credit that can be accessed directly from a financial institution. Funds are typically available by cash or check. These credit lines often offer lower interest rates compared to credit cards.
Home Equity Line of Credit (HELOC) – A line of credit based on your home's equity. These low-interest rate credit lines use your home as collateral and are often available with higher credit limits compared to credit cards and personal lines of credit. Many lenders offer them with an interest payment only period. Funds are typically available via online transfer, debit card, paper check, or cash.
Credit Card – A line of credit that can be used at merchants that accept the card for payment. Some credit card issuers allow cash withdrawals but often at a higher interest rate than the one assigned to merchant purchases.
Cards may be issued as secured or unsecured. Secured credit cards are backed by collateral, typically a deposit equal to the credit limit. Unsecured credit cards do not have this requirement, but do have minimum credit score and income thresholds for approval.
Is a line of credit the same as a typical loan?
A line of credit differs from a typical loan. While both are types of loans that require credit approval, their disbursement, interest rates, and repayment terms vary. A standard loan may offer a fixed or variable interest rate and is usually disbursed in one lump sum. As soon as the loan is disbursed, interest and other charges accrue. Repayment often begins within 30 - 60 days. You must repay the loan in full according to the loan agreement.
Lines of credit often come with variable interest rates. Funds are not disbursed in one lump sum but are given to you whenever you're ready. Payments are only required if you borrow against the credit line. You are only required to pay the amount borrowed on a line of credit.
For example, Larry Loaner takes out a personal loan for $5,000. Since he borrowed the entire amount at once, he will repay the total amount plus interest on a monthly repayment schedule. His friend Becky Borrower has a line of credit of $5,000. She withdraws $500 from her credit line. The following week, she withdraws an additional $1,000 from her credit line. Becky is only responsible for repaying the $1,500 plus any interest, unless she borrows additional funds.
Benefits of Using a Line of Credit
The flexibility of a line of credit is one of its most attractive features. When you borrow only what you need while maintaining a high credit limit, it leaves you better prepared for financial emergencies. For example, an unexpected expense could quickly deplete your savings and still leave you short. If you have a line of credit, you could use it to cover the difference and have money left over.
As with all borrowed funds, ensure you have a plan to repay the funds quickly to avoid excessive interest charges, late fees, or damage to your credit score.
A credit card could be the line of credit you need to meet financial goals. Credit Union of Colorado offers low-interest rate credit cards with no annual fee and no balance transfer fee. Use this tool to take control of your finances.