Article
What to Look For in a Financial Institution
Following Recent Bank Failures, Credit Union of Colorado Offers Advice and Resources for Consumers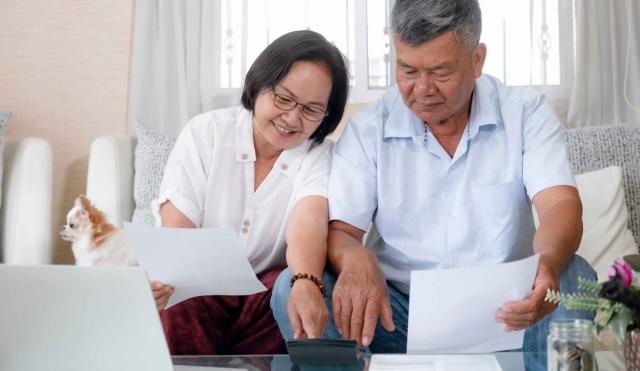 Over the past few months, consumers have experienced uncertainty in the financial system due to the failures in rapid succession of Silicon Valley Bank, Signature Bank, and First Republic Bank. Credit Union of Colorado's team of experts is here to reassure consumers and provide them with the tools and resources needed to evaluate their current financial institutions. These tools and resources can also be helpful to consider when choosing a new credit union or bank.
"It is worth noting that the business models of these failed banks were unique and not representative of credit unions or most banks for that matter," explains Chad Bollinger, chief financial officer at Credit Union of Colorado. "While regulations and sound business practices are in place to protect you and all consumers, it is also important to understand that you have access to important financial information that can help you better understand the financial stability of your credit union or bank."
Insurance - What it means for you
Credit unions and banks are required to comply with strict financial laws and regulations that safeguard consumers. Deposits are insured at both federally insured banks and credit unions. Federal deposit insurance is provided by the National Credit Union Administration (NCUA) for insured credit unions and the Federal Deposit Insurance Corporation (FDIC) for insured banks. This deposit protection is backed by the United States Government.
Deposits are insured up to $250,000 per individual depositor. Joint accounts are covered at $250,000 per owner. If you are a member of a credit union and want more information about the insurance coverage provided, please visit mycreditunion.gov/shareinsurance. The FDIC also provides additional information about bank-specific insurance coverage, visit fdic.gov/resources/deposit-insurance/faq/.
If you have more than $250,000 in individual deposits and would like extra insurance, options are available depending on the account and ownership type. Talk to your local credit union member representative or banker for additional information.
Reports - Where to find them and what to look for
Call Reports
Credit unions and banks are required to file a quarterly consolidated report of condition and income - referred to as a call report. While you can access and review the call reports for any financial institution, the information can be hard to decipher and understand.
Financial Performance Reports
Credit unions and bank regulators take the information from the call reports and translate it into a more readable format called a financial performance report. These reports provide a financial summary for the institution, including assets; liabilities and capital; income and expense; and financial ratios.
According to Bollinger you should look for and review the following information in your institution's financial performance report.
Related Information: