Article
What You Need to Know About Paying For College
With college costs soaring – and student loans readily available – it's easy for young adults to graduate without understanding exactly how much they've borrowed or what their projected loan payments might be. Exhibit A: America's current student loan debt crisis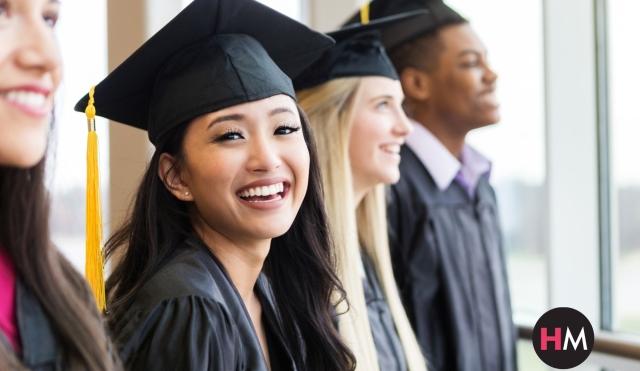 In 2022, the average college grad took out $34,800 in loans to earn a bachelor's degree according to educationdata.org. Then, there's mom and dad's portion. Some 3.7 million parents owe a collective $108.5 billion in Parent PLUS loans.
Borrowing isn't a bad thing. After all, an education is an investment in your future. It's when you borrow too much, and get in over your head with student debt, that things can get hairy. Here's a look at what you need to consider when it comes to paying for college costs — to help ensure the educational journey is as positive as possible — for everyone in the family.
Less Debt Is Better
As we noted, borrowing isn't bad. But borrowing less is better. The very best way to keep borrowing at a minimum is to choose your school wisely. As Ron Lieber, New York Times Columnist and the author of The Price You Pay For College explains in this interview, colleges often offer huge merit discounts based on how much they want your student to attend. Casting a wide net is key, as is not committing to a "favorite" too early in the process. Also, doing two years of study at a community college before transferring to the four-year school you'll ultimately graduate from can cut the price almost in half. (Yes, half!)
What Income Level Is Expected After Graduation?
"It doesn't make sense to borrow large amounts for education if the student is not expected to earn enough to comfortably repay the loan," says Patti Hughes, owner of Lake Life Wealth Advisory Group in Chicago. Financial aid expert Mark Kantrowitz suggests keeping the amount of borrowing at or below the expected salary the student will earn the first year out of college.
If your student knows what career field they are interested in, you can try to predict a starting salary with a site like the U.S. Bureau of Labor Statistics Occupational Outlook Handbook. But even if they don't, it's a good bet that stem and finance fields will pay more than elementary education and liberal arts, for example. Even if your student doesn't know exactly "what they want to be when they grow up" chances are they gravitate toward one type of field or the other. 
Federal Student Loans Come First
If you're borrowing for college, you should start with federal student loans before turning to private ones. Not only are the interest rates on federal student loans often lower, the repayment options are much better (only federal loans offer income based repayment and public service loan forgiveness.)
That said, many families don't realize their students can't borrow everything needed to cover college costs through federal student loans. There are thresholds. If you're an undergraduate, the maximum combined amount of Direct Subsidized and Direct Unsubsidized Loans you can borrow in an academic year is between $5,500 and $12,500, depending on the year in school and a student's dependency status, according to the U.S. Department of Education. Graduate students can borrow up to $20,500 in Direct Unsubsidized Loans each academic year.
When That's Not Enough
If you need more, there are two main options: Private student loans (which typically require a parent to co-sign) and federal Parent PLUS loans (which parents borrow directly). Although PLUS loans share some of the convenient repayment provisions with other federal student loans, you should compare both types. The interest rate on private student loans may be higher or lower depending on your credit. But, PLUS loans have an origination fee of over 4% that you won't find on private loans. The most important thing is — once again — not to overborrow. Even if you don't know your student's final college costs until late into their senior year of high school, you can still do some advance calculations on what you and your student could reasonably afford as a loan payment. To get a handle on what loan repayments will look like, check out this student loan simulator from studentaid.gov.
What's The Expectation With Your Debt?
Finally, it's best to talk about repaying debt — of all types — before you borrow. Many families co-sign private student loans with the understanding the loans will become their student's responsibility and the parent's name will eventually be removed as co-signer. (Note: Parent PLUS loans belong to the parent and can't be turned over to the student. Even if a student plans to help with payments, the loan will always be in the parents' name.) While removing the parent's name from private loans may eventually work for some families, according to Luanne Lee, a college planner and owner of Your College Planning Coach, more than 50 percent of students are turned down when they apply to release their parents as co-signers.
"That's because they're not making enough, they haven't been in the workplace long enough, or their credit-to-debt ratio is too high," she says. That means the loan remains attached to the parent, and it can affect parents' ability to borrow for other children or for something like a car. And as with any loan on which you co-sign, the parents would be liable for payments if a student misses them.
At the end of the day, the best rule of thumb to keep in mind for keeping your debt in line is Kantrowitz's advice: never borrow more than your expected salary in your first year out of college.