Article
What's the Difference Between a Bank and a Credit Union?
You've done your homework and discovered that banks and credit unions are a lot alike. Both offer a range of products and services, from deposit accounts and mortgage loans to online bill pay and safe-deposit boxes. With so much in common, it can be difficult to decide where to park your hard-earned cash. However, if you look closely at the differences between the two entities, you'll quickly see why credit unions are the best choice.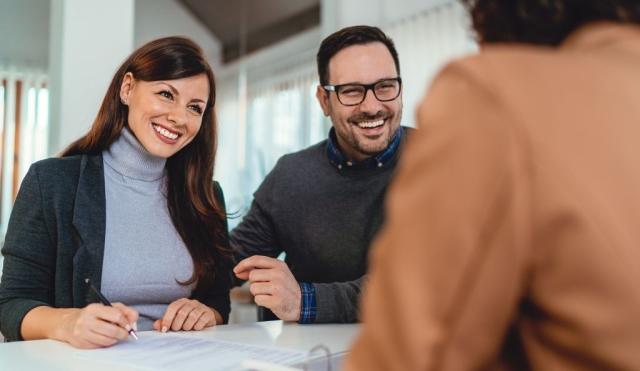 Here are three main areas of contrast between the two types of financial institutions.
Relationship
Does the financial institution see you as a customer or a member? Banks are publicly traded or privately owned institutions with customers. Credit unions are not-for-profit institutions with members.
As a customer, expect a relationship where the bank holds power and typically answers to its shareholders. As a member, expect a relationship where you have power along with other credit union members.
Unlike a bank customer, credit union members have:
Partial ownership in the financial institution.

Voting rights, e.g., board member elections.

Ownership benefits without the typical responsibilities, e.g., no required meetings or membership dues.
Your connection with a credit union is personal. Many of them want to know you by name and help you achieve your financial goals, not those of outside investors.
Profits
If a company struggles to cover expenses, it might not be in business for very long. Successful banks and credit unions operating at a profit typically earn revenue from deposit accounts and loan products. However, it's what they do with those earnings that sets them apart.
As a for-profit entity, banks return profits to their shareholders. As a not-for-profit cooperative entity, credit unions return profits to members through lower fees and higher savings rates. For example, Maggie Member's Money Market Plus deposits help fund Larry Loan's Business Line of Credit.
Even members who never take out a loan have access to no- and low-cost checking accounts they can use to manage everyday finances. Plus, credit union savings accounts often pay higher dividend rates and charge lower loan rates than banks do. This is made possible by returning the interest and fees earned on loan products to members.
Community
Credit unions are not just devoted to their members but also to the cities, towns, and neighborhoods in which they are located. You'll often find credit unions active in charitable initiatives, offering educational scholarships, and coordinating donor or sponsorship activities that aim to give back to the community.
Do you qualify for membership at the Credit Union of Colorado? You do if you:
Are an employee or retired from one of our 

employee groups

.

Have a family member who is a member of Credit Union of Colorado.

Join the Credit Union of Colorado Foundation,* a nonprofit 501(c)(3) that supports education and emergency human services through financial donations and volunteerism. The credit union will pay the $10 membership donation on the member's behalf.
*Anyone who resides or operates a business located in the United States of America and its territories can become a member of the foundation.