Article
3 Popular Ways to Use a HELOC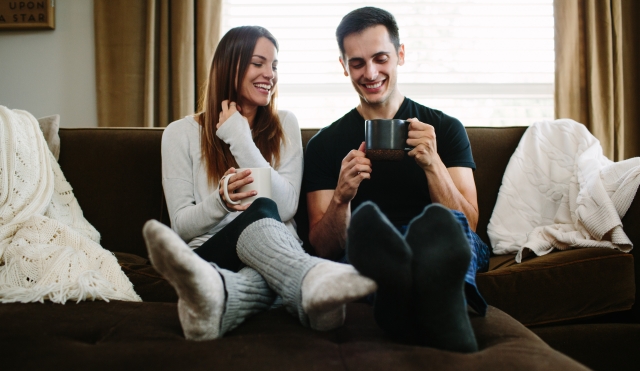 Home prices continue to rise in metro areas contributing to an already competitive housing market. Sellers are benefiting from multiple offers, bidding wars, and quick sales. Fortunately, selling your home isn't the only way to cash in on its rising value. A robust housing market and record low interest rates provide a unique opportunity for homeowners represented in a simple formula:
Market Value – Mortgage Balance = Home Equity
If you have equity in your home, you might be able to access it using a home equity line of credit (HELOC).
A HELOC is a loan that allows you to use the cash equity in your home, as you need it. Instead of receiving loan proceeds in one lump sum, eligible borrowers can draw on their approved loan and make payments similar to the way they would with an adjustable-rate credit card. Qualified borrowers can access loan funds using checks or a Visa® debit card tied to the HELOC account.
Similar to a credit card, HELOCs are approved with a maximum loan limit, and there is no need to re-apply each time funds are needed. As you make loan payments, the available balance increases. Minimum payments fluctuate based on the amount owed and the variable interest rate assigned to the outstanding balance, and you only pay interest on the amount withdrawn.
Unlike a credit card, HELOCs use your home as collateral for the loan. This means that a loan default could put your home at risk. Homeowners should consider their entire financial situation before applying for this or any loan.
Popular Ways to Use a HELOC 
HELOCs offer easy access, flexibility, and high borrowing capacity that can be used to cover a variety of expenses, including:
1) Debt Repayment
Use funds from a single-digit low-interest rate HELOC to pay off double-digit interest rate accounts. Depending on your credit card balances, this popular use for loan proceeds can save borrowers $100s in interest charges alone. Collect your major credit cards, retail brand store cards, personal loans, and other high-interest rate debt account statements to determine whether paying them off with HELOC funds makes financial sense. 
2) Home Improvement Projects
Kitchen remodels and appliance upgrades aren't the only home improvement projects that have the potential to increase your home's value. Energy-efficient upgrades, such as window replacements, not only help you pocket more money at the time of sale but will help you save every month until then. Window replacements may cost $17,000 to $21,000, but expect to recoup anywhere between 68% and 72% when you sell your home. Meanwhile, enjoy an average savings of 12% on your energy bills if you replace old windows with Energy Star certified windows.
3) Paying College Expenses
Higher education is expensive. When grants, scholarships, and federal student loans still don't cover semester expenses, you might look to alternative funding options like private student loans. But, a quick comparison of private student loan interest rates might cause you to reconsider using one to pay for tuition, fees, and other expenses not covered by your student's financial aid award package. A HELOC can be a lower interest option for covering college expenses. 
Expand your financial possibilities with a HELOC by accessing up to 90% of the appraised value of your home.