Bill Pay
Pay your Bills Online Fast, Easy & Free— with Bill Pay
Bill Pay from Credit Union of Colorado allows you to pay bills online from the comfort of your couch, at no charge*.
Pay bills as you get them, or set up automatic payments to ensure your bills are paid on time every month. You set the payment amount and the date.
Bills can even be delivered to you safely and electronically using eBill from many companies. So forget the hassle of stamps and envelopes. Use Bill Pay!
*A fee may apply if you need an expedited payment.
Payment Center Screen and eBills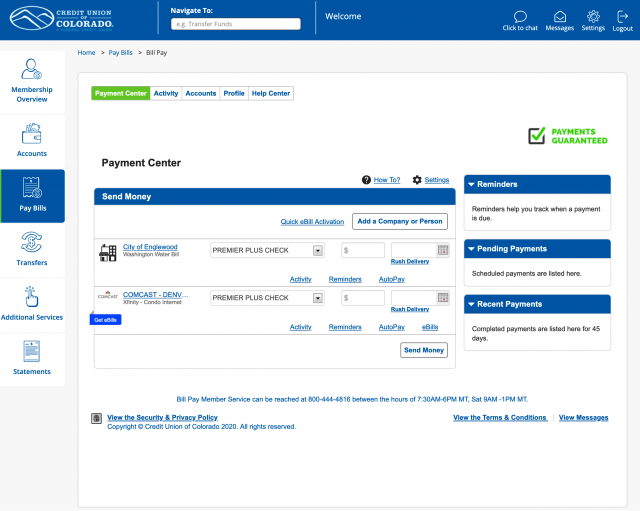 This shows the expanded view to set up eBills for this particular bill. 
Note the intuitive payment center, easy-to-use reminder system, and rush delivery option. 
Payment Calendar Screen
Easily select the date that your bill will actually get paid.  Rush delivery options available.  
Payment Schedule Information
Instead of choosing between a send by date or an arrival date, you will select a single Deliver By date, which is the date the amount will be deducted from your account and payment delivered to the biller. (Note: In the event a biller does not accept electronic payments, the money will be subtracted from your account when the recipient deposits the check.)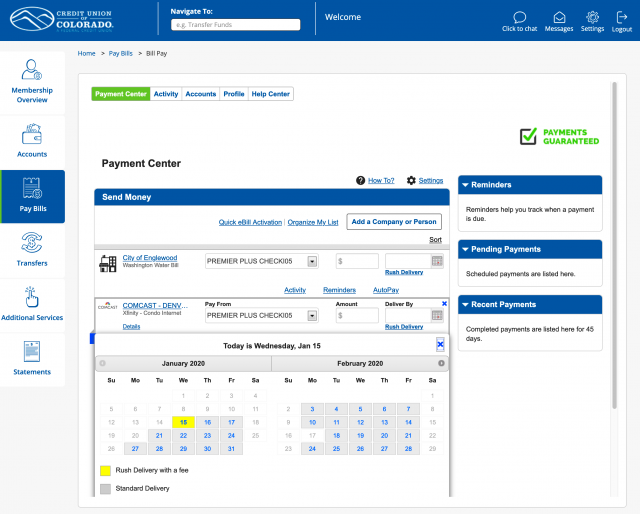 Payment Review Screen
Simply review payments and submit payment requests.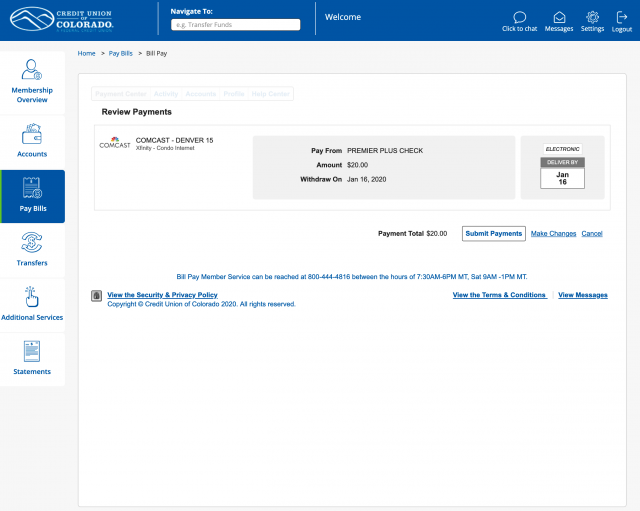 Activity Screen
Review history of payments.
Confirm that payments are processed.
Search for previously made payments by payee and/or date range.