Article
How Digital Banking Simplifies Money Management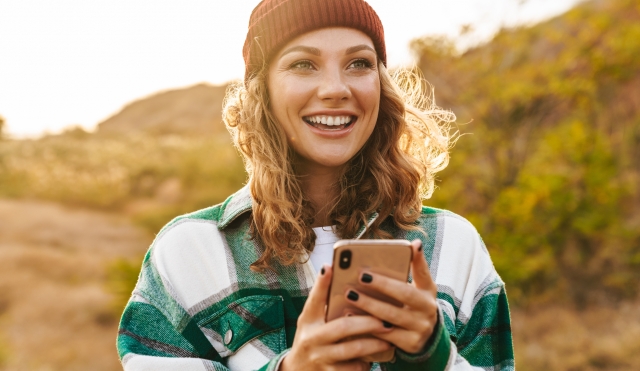 Trying to keep track of multiple bills and pop-up expenses while saving for the future can get complicated fast. Manually recording payment due dates on a notepad or using a physical calendar might work at first, but a busy lifestyle may interfere. It's easy to forget to pay bills on time or recall your account balance before making your next debit card purchase.
Fortunately, Credit Union of Colorado members can simplify money management with Digital Banking. Take control of your finances using your smartphone, tablet, or computer. Here's how.
1. Use Bill Pay to make sure expenses are paid and received on time
Start by gathering your recurring bills. Then, access our online Payment Center and add the recipients that should receive payment. Next, select the payment amount and due date. Review payments to confirm that they're correct and click Submit Payments. That's all it takes to make bill payment a breeze. You can also pay bills as you get them or use the reminder system and rush delivery option if you prefer.
Since you set the payment amount and date, you can say goodbye to pesky late fees. You'll also gain peace of mind knowing bills will be paid on time without bothering with stamps and envelopes.
Did you know it's possible to make bill payments even easier by keeping your monthly statements and payment records in one place?
Credit Union of Colorado's eBill feature allows you to receive, view, and pay bills in the Payment Center. When you receive an eBill, an electronic version of a bill or statement, you can pay it right away or schedule the payment for a future date. Hundreds of companies nationwide take part in eBill.
Visit our Bill Pay page to learn more about Bill Pay, AutoPay and Reminders, eBills, and Payments.
2. Use Mobile Deposit to add funds to your account.
You shouldn't have to adjust your daily schedule because you need to deposit a check. There's no need to cut your lunch hour short or leave work early to make sure you make it to the bank before it closes. The credit union is always open when you use Digital Banking services. All you need is a smartphone to save a trip to the branch or ATM.
Watch this 1-minute video for a visual walk-through of how to deposit from the Digital Banking mobile app.
3. Use External Transfers to move money where you want and when you want.
Sending and receiving payments from your account is easy with Digital Banking. All you need is a mobile number or email to send or receive payments from friends and family. Set up one-time or recurring transfers to external bank accounts or payees with a few clicks or swipes of your electronic device.
What else can Digital Banking do for you?
You can also use Digital Banking to:
View real-time account balances and pending transactions
Set alerts to keep tabs on balances and transactions, including ACH deposits
Access text banking
Make payments on a Credit Union of Colorado loan from an external account
Speak with a Member Advocate via our chat feature
Receive real-time Credit Union of Colorado Visa® card activity alerts and other personalized control features with the CUofCO Cards app
Receive the same rewards, benefits, and securities when you add your Credit Union of Colorado Visa® card to your Mobile Wallet. Experience a faster checkout process and leave your physical card at home when you add your card to a mobile payment app such as Apple Pay™, Samsung Pay™, or Google Pay™.
Pair your Smartwatch with a mobile device and Credit Union of Colorado's Mobile Banking app to receive the same benefits as a Mobile Wallet along with account alerts and updates. A glance at your Wearable allows you to:

Check your account balances
View alerts and security notices
Confirm payments and deposits
Enroll in Digital Banking
Simplify money management and enhance your banking experience when you enroll in Digital Banking today!